COVID-19: BANKS YET TO OPEN SHUT BRANCHES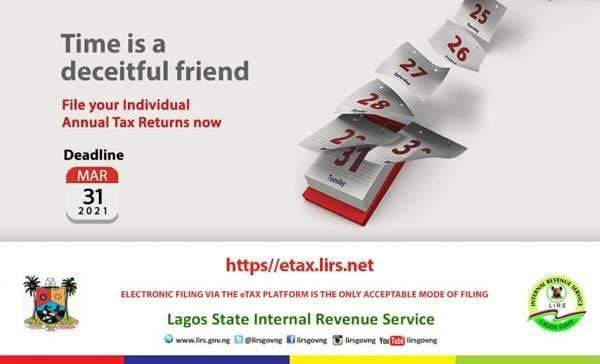 By Edith Igbokwe, Damilola Kushimo, Saheed Afolabi and Motolani AbdulGafar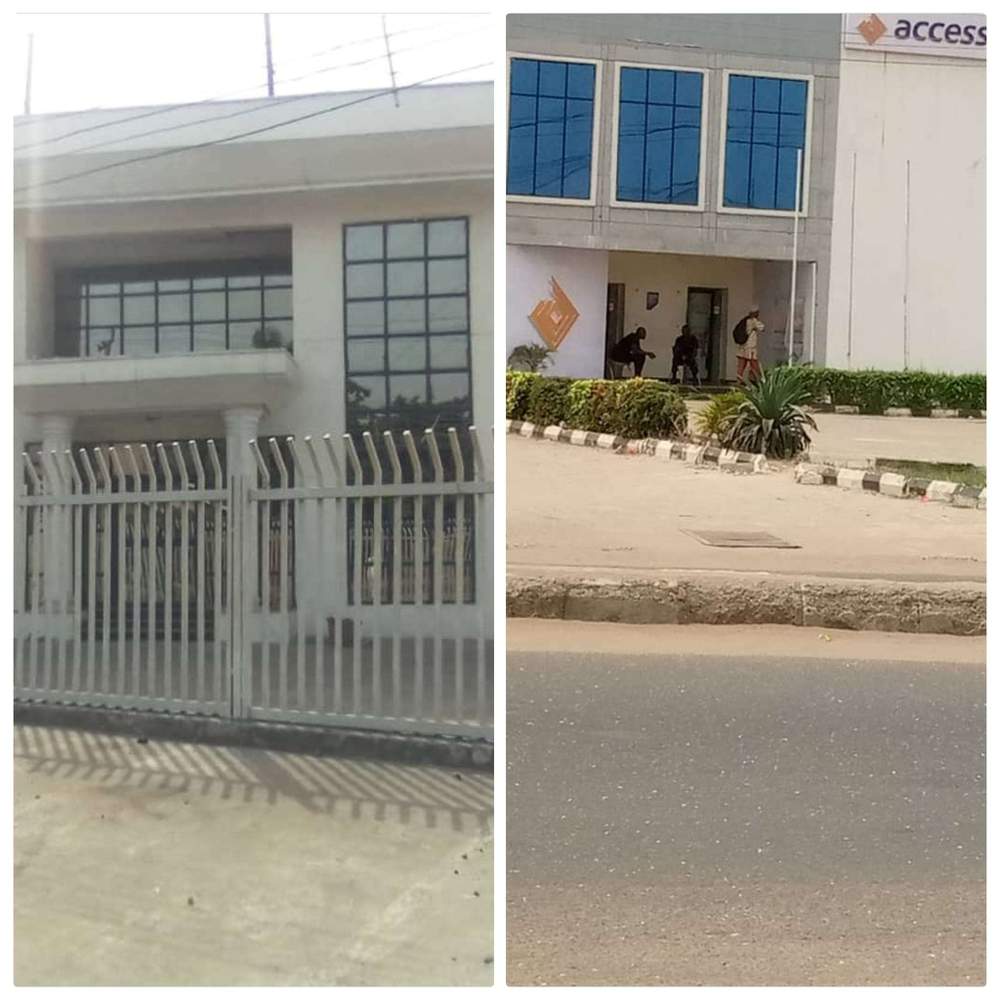 Ecobank, Aswani Isolo branch and Access Bank, Ejigbo branch
Banks are yet to open branches shut following the outbreak of the Covid-19 pandemic 11 months ago.
This is dashing the hope of many customers who looked forward to resuming business normally at the branches where they opened their accounts in the new year.
They are wailing the inconvenience they are going through to transact business.
Junior workers of Ejigbo Local Council Development Area opened accounts at the neighbouring branch of Access Bank because they would walk a  stone's throw to transact business.
However, for almost a year, they have had to visit the Access Bank branch on Afariogun Street, Isolo to make enquiries or transact business.
A quick dash from the office to the bank is no longer possible because it takes a minimum of 20 minutes to get to the branch.
Following the presidential directive to banks to resume operations on May 4, last year, Access Bank had alerted customers that it would re-open its branches in phases concluding that the final phase would occur later in the year.
Its words: "In line with the phased re-opening of the economy effective May 4, 2020 following the Presidential directive, we will be resuming in-branch services in some of our affected branches in a programmed manner to ensure the health and safety of our employees and customers.
"This is also necessary to provide relevant contingency should there be any incident arising from the pandemic. 
"We recognise that the threat of the COVID-19 pandemic is still out there and whilst we will do all that is required to ensure the safety of all our branches in line with the protocol advised by the health authorities, we urge our customers to leverage more on our digital channels for their transactions.
"We have made significant investment to ensure their availability throughout this period and beyond.
"We state that based on the impact of the COVID-19 pandemic, we do not expect that all our branches will be fully opened for in-branch services until later in the year."
Workers of Isolo Local Council Development Area who bank at the Ecobank branch on Osolo Way, a walking distance to their office, share a fate similar to their Ejigbo LCDA colleagues.
Also meant to serve traders at the Aswani market in Isolo, the branch of Ecobank has remained closed since May last year as customers are directed to make use of its other branches.
The branches are  at 43, Murtala Muhammed Airport road, Ajao Estate; 1, Ire-akari Estate Road, and 132/134, Okota Road, Isolo.
Even the Automated Teller Machines (ATMs) at the Osolo Way branch of Ecobank has not been functioning.
Evidence that the branch has lost the favour management despite strong potential for deposits showed in September, last year when it failed to appear on the list of 122 branches initially opened to transact business from September 28 to October 9, last year.
Other bank branches still shut and their respective banks include First Bank branch inside the Pipelines and Product Marketing Company depot (PPMC), Ejigbo and Access Bank 1 on Airport road, Isolo.
Running Shifts
As part of the phased re-opening of branches, banks run several branches on shifts. An example is the Isolo branch of GTBank that currently runs shifts of one-week on, one-week off by  notifying customers of schedules through text messages.
Recently, customers  received text messages that the branch would open between Monday, February 22 and Friday, February 26, last week.
Same goes for the GT Bank (GTB) at Jakande Gate, Ejigbo. The bank opens for transactions for two weeks and closes for a week, according to one of the officers who spoke to ECHONEWS.
The branch won't open  this week. It asked customers to go to other branches in the neighbouring Okota and Ajao Estate.
Other banks such as Zenith, Fidelity and UBA branches in Isolo are opened for transaction daily but restrict entry of customers in line with the social distancing protocols of Covid-19.
In Ejigbo, UBA has maintained daily transactions due to the fact that its other branches are very far apart at Arida towards Ikotun and at Cele Express in Isolo.
Market-driven Operations
ECHONEWS observed that banks adopt rotational or shifting methods when they have two or more branches close to each other.
It was also noted that banks located around commercial places like markets, fuel stations operate daily while many of them are making necessary preparations to fully resume in March as they often record more patronage despite the Covid-19 pandemic.
For instance, along Oshodi-Apapa Expressway, the banks such as Fidelity Bank, UBA, Access Bank, Union Bank and Zenith Bank located in the axis at the point where many routes meet, maintained   business transaction and render banking services to customers from the hours of 8am to 4pm daily.
The banks have not closed their branch since the lockdown was eased and in spite of  the outbreak of the second wave of Covid-19.
The Digital Alternative
Although many banks are doing daily customer audits to know how many are coming for business, their strategy is to migrate as many customers as possible to digital alternatives including mobile, internet and ATM banking.
To achieve this, banks are investing heavily in these alternative platforms backed by improved customer service through email  chats and phone calls.
Thus, customers are directed to perform most of their banking transactions from the safety of their home, using Mobile Banking Apps on their phones and to make withdrawal of cash below N150,000 from ATM machines.
Many of the customers at the banks are either there to deposit cash or to renew ATM cards or to lodge complaints.
How fast banks are able to move their customers to the digital.world will not only determine how well they protect their staff from the dangers of the pandemic arising from customer engagement, it will determine how they can lift their performance from 2020 levels.
According to checks by Nairametrics Research, Nigeria's tier-1 banks (or FUGAZ as they are often called), dominated the list of top performers.
As always, Zenith Bank Plc recorded the most profit during the period with N50.5 billion. This is followed closely by Guaranty Trust Bank Plc, which reported a profit after tax of N50.1 billion.
Access Bank Plc recorded N40.9 billion, while United Bank for Africa reported N30.1 billion. FBN Holdings Plc also reported a profit after tax of N25.7 billion.
The Q1 2020 profit after tax for the rest of the banks is detailed below:
Stanbic IBTC Holdings: N20.6 billion; Ecobank Transnational Incorporated: N24.3 billion; Fidelity Bank Plc: N5.8 billion; Sterling Bank Plc: N2 billion; Union Bank of Nigeria Plc: N6 billion; FCMB Group Plc: N4.7 billion
Wema Bank Plc: N977.3 million.
However, some banks under-performed as further analysis of banks' Q1 2020 financial statements revealed that the likes of Ecobank, Fidelity, Sterling, and Wema Bank witnessed slight declines in their profit after tax year on year.
For instance, Ecobank's profit declined by as much as 10% when compared to some N30.5 billion that was recorded in Q1 2019. Fidelity Bank's profit of N5.8 billion is less than N5.9 billion that was reported in Q1 2019. Similarly, Sterling Bank reported N3.2 billion worth of profit in Q1 2019, whereas its profit declined to N2 billion in Q1 2020. Also, Wema Bank's profit in Q1 2019 was N1.1 billion. This is more than N977.3 million that the bank reported in Q1 2020.
In the meantime, the likes of Jaiz Bank Plc, Aso Savings, Unity Bank Plc, and Aso Savings and Loans Plc are yet to release their Q1 2020 financials.