LASPOSUG Championship Cup To Commence August 9
By Nurudeen Adebayo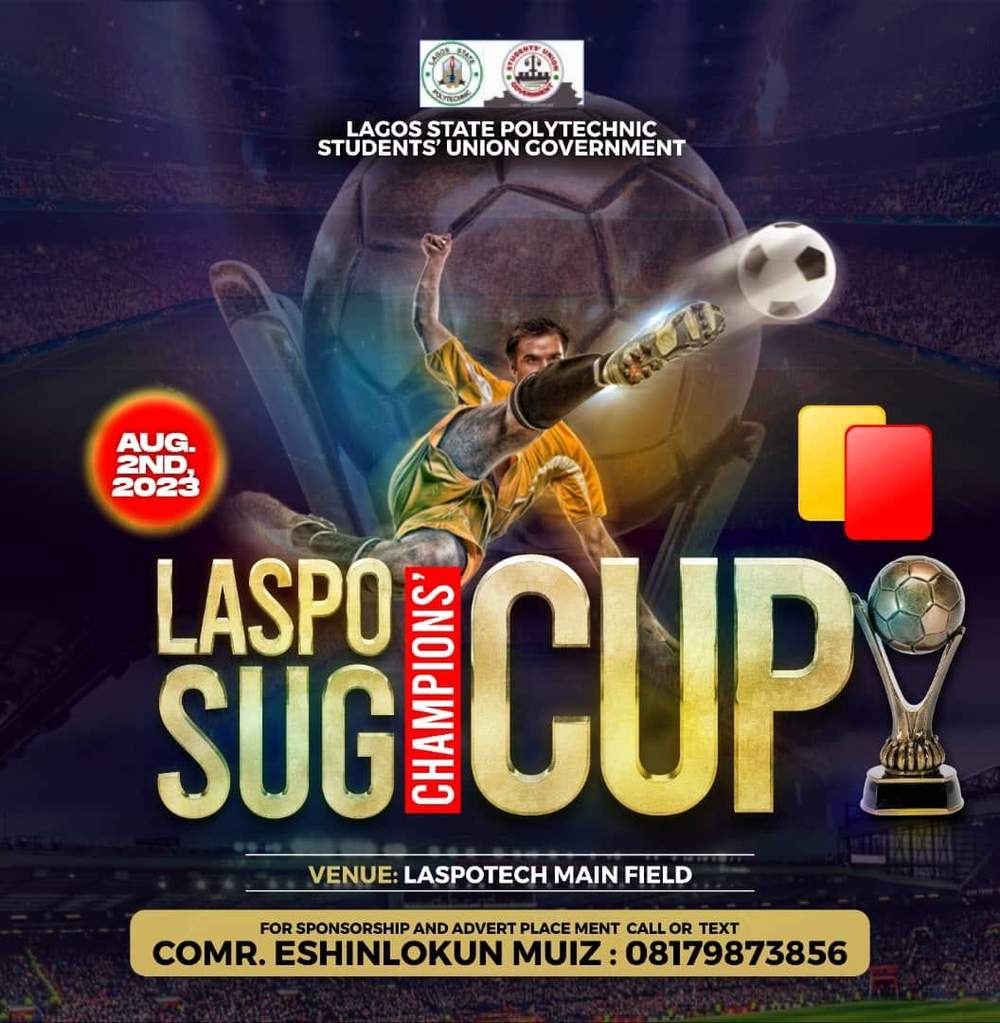 The Lagos State Polytechnic Student Union Champions Cup has been scheduled to commence on August 9, 2023, at the school's main field.
The annual event is highly anticipated polytechnic competition among the students, featuring only men's football matches.
This year's tournament will consist of 18 outfield players each from the School of Technology, School of Communication and Liberal Studies, School of Pure and Applied Science, School of Engineering, School of Environmental Studies, School of Agriculture, School of Business and Management Studies, as well as players from Isolo Campus.
In the raffle selection draw, each faculty will randomly be grouped into a plot of four teams. The first two teams from each group will automatically qualify for the semi-final round.
According to Comrade Eshinlokun Mueez, SUG Sports Director, the competition is expected to be peaceful as he encouraged all interested departments to pick up the form for the competition at the rate of N10,000.
"The tournament will award prizes to the highest goal scorer, the most valuable player, and the best team of the tournament.
"The Lagos State Polytechnic Student Union Champions Cup is a must-see event for sports enthusiasts, showcasing incredible skill, sportsmanship, and camaraderie," he stated.