Jimi Benson Distributes Palliatives to Ikorodu Residents
By Nurudeen Adebayo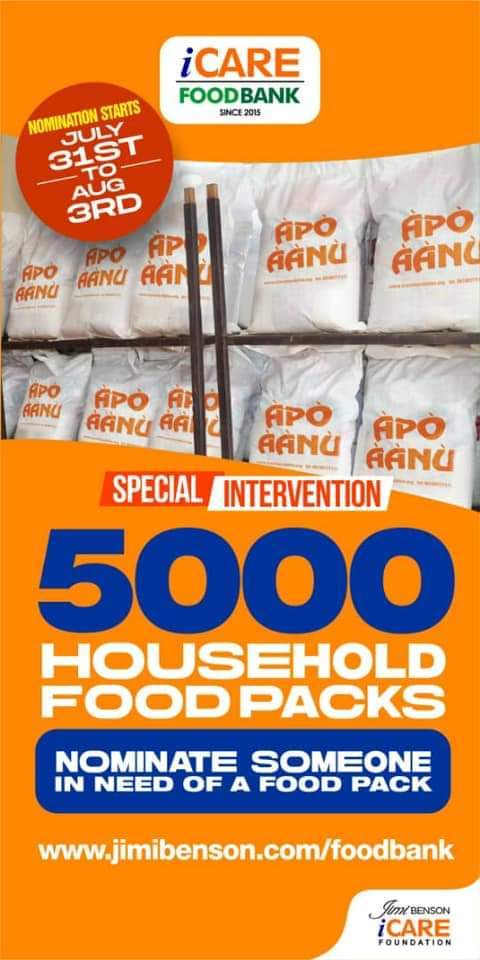 Member, House of Representatives, representing Ikorodu Federal Constituency, Hon. Babajimi Benson is set to provide relief for Ikorodu residents through his iCare Food Bank.
The nomination of the beneficiaries has begun on July 31 and is scheduled to end on August 3, 2023.
The nominations, according to him, are being done via www.jimibenson.com/foodbank and through Community Development Associations, religious bodies, youth organizations, and traditional institutions.
The distribution consists of 5,000 household food packs to support the community during economic hardship.
It could be recalled that the Jimi Benson iCare Foundation started in 2016 and has been dedicated to providing relief and social interventions for vulnerable families and the less privileged in the society, through its outreach monthly food distribution bank in Ikorodu.
Benson, while speaking about the purpose of the initiative in a press statement, said it was to ease the burden of Nigerians.
His words: "There is no doubt these are tough and uncharted times, and we understand and appreciate the difficulties facing our fellow citizens.
"To ease the burden, and strengthen our collective resolve for a greater Nigeria, we are immediately distributing palliatives to those in need in Ikorodu."