By Motolani AbdulGafar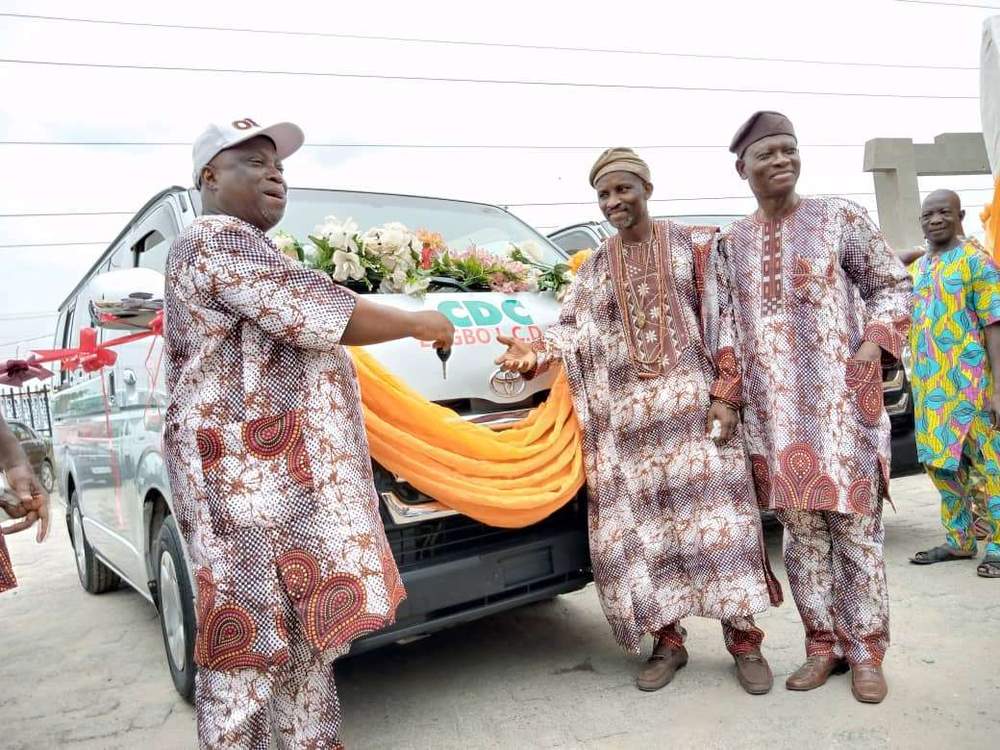 The chairman of Ejigbo LCDA, Hon. Monsurudeen Bello (Obe) has donated an SUV bus to the Community Development Committee (CDC) in recognition of it's efforts toward community development.
The council boss donated the bus to commemorate Love Day Celebration organised by the CDC.
Obe said the committee tried hard during the Covod-19 pandemic period to make sure the residents get welfare packages, saying it deserves the gift.
He emphasized that he donated the buses to both CDC and NULGE to acknowledge their efforts particularly during the pandemic period as they helped in extending council's palliative across the community.
He appealed to them not to relent so that the people of Ejigbo would feel the impact of the government.
He urged the CDC to make the celebration an annual event to keep sharing love among the residents.
Responding, the CDC Chairman, Prince Jelili Atiku, who acknowledged the gift from the council boss, promised that the committee will continue to support the government in all ways.
According to him, the celebration is used to gather energy within the community in synergising and supporting the council for development.
He noted that the body ensures the wellbeing of the residents which is one of the reasons it keeps encouraging Community Love Day celebration.
Atiku applauded the commitment of the council chairman and the fulfillment of his promise to donate a bus to the committee while describing him as a symbol of a working government who knows the essence of the community development.
He encouraged all members to keep growing as the essence of the provision of a new CDC bus is to ensure easy accessibility of assigned areas to execute their duties.
The celebration witnessed the recognition and award of twelve philanthropists in the community and the launching of the CDC 2022 calendar.
Like this content?
Subscribe to Echonews to receive our community news update in your inbox

READ MORE