Lagos NUJ members get free medical tests
By Abolaji Adebayo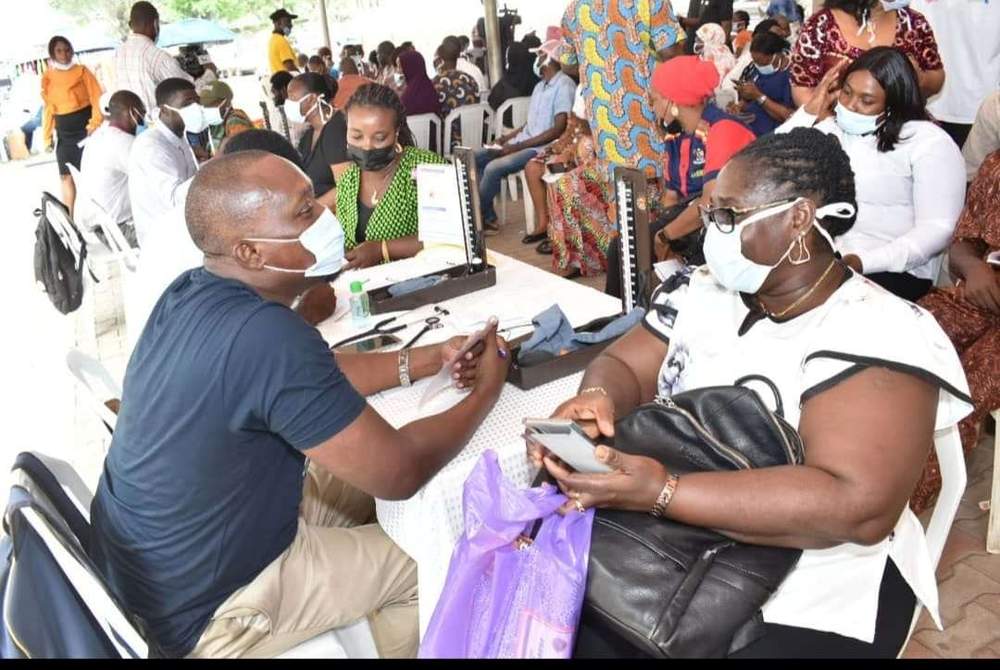 The Nigeria Union of Journalists, Lagos State Information Chapel has partnered a US-based medical outfit, Mercy International Medical Mission Inc., to provide free healthcare services to members of the Chapel.
Members of the Chapel; more than 500 Public Affairs Officers in the employment of the State Government and working in various Ministries, Departments and Agencies (MDAs), were checked for high blood pressure, malaria, diabetes, dental and eye ailments among others.
Speaking at the occasion, the Chairman, NUJ Lagos State Information Chapel, Comrade Debo Adeniji, stated that the Chapel organised the medical mission to ensure that all Public Affairs Officers in the Lagos State Public Service know their health status and raise the consciousness for them to be deliberate about living healthy.
His words: "Many of our members engage in rigorous assignment as they work day and night, at their respective MDAs, to promote the image of Governor Babajide Sanwo-Olu's administration in line with its T.H.E.M.E.S Agenda.
"We deem it fit to organise the medical mission in order to certify the health of our members, address their health challenges and ensure they are all in good state of health, as health is wealth.
"The health mission is therefore to complement the various initiatives put in place by the Lagos State Government toward improving the health of its staff.
Adeniji appreciated the Founder, Mercy International Medical Mission Inc (USA), Dr. Erelu Anu Esuola, her Team and health personnel from the Lagos State Ministry of Health, led by Dr. Tolu Ajomale, for their support at ensuring the success of the programme.
Dr Esuola said similar event had already been organised for Lagos State Government staff in the Office of the First Lady, while affirming that it is her own way, with the support of supporting Partners, of empowering and giving back to the citizenry.
She commended the NUJ, Lagos State Information Chapel, especially its leadership, for facilitating the programme for members.
"Ours is a community outreach, primarily aims at emancipating people medically. We go around; we try to examine and test people, then we refer them to appropriate quarters, where they would be further treated. We test and examine adults or elderly for such ailments as diabetes, eye problems, high blood pressure, malaria and others.
"We have Nurses, Doctors, and Pharmacists who attend to the people. We can't really help everybody but the little we can do today, we do," she said.
She urged other public spirited and highly placed individuals in the State and country at large to emulate her organisation to liberate people, especially the indigents, from ailments and diseases.
A member of the Chapel and Public Affairs Officer with the Lagos State Fire and Rescue Service, Jamiu Dosunmu, commended the leadership of the NUJ Information Chapel and Mercy International Medical Mission for the opportunity provided through the health check, while he also advised members to always take care of their health.
Like this content?
Subscribe to Echonews to receive our community news update in your inbox

READ MORE