LSPWC begins rehabilitation of gate Bus-Stop
By ECHONEWS
Commuters, pedestrians and business owners were left impressed this morning as personnel of Lagos State Public Works Corporation (LSPWC) commenced rehabilitation of the ever-busy Gate Bus-stop, Jakande Estate, Ejigbo LCDA.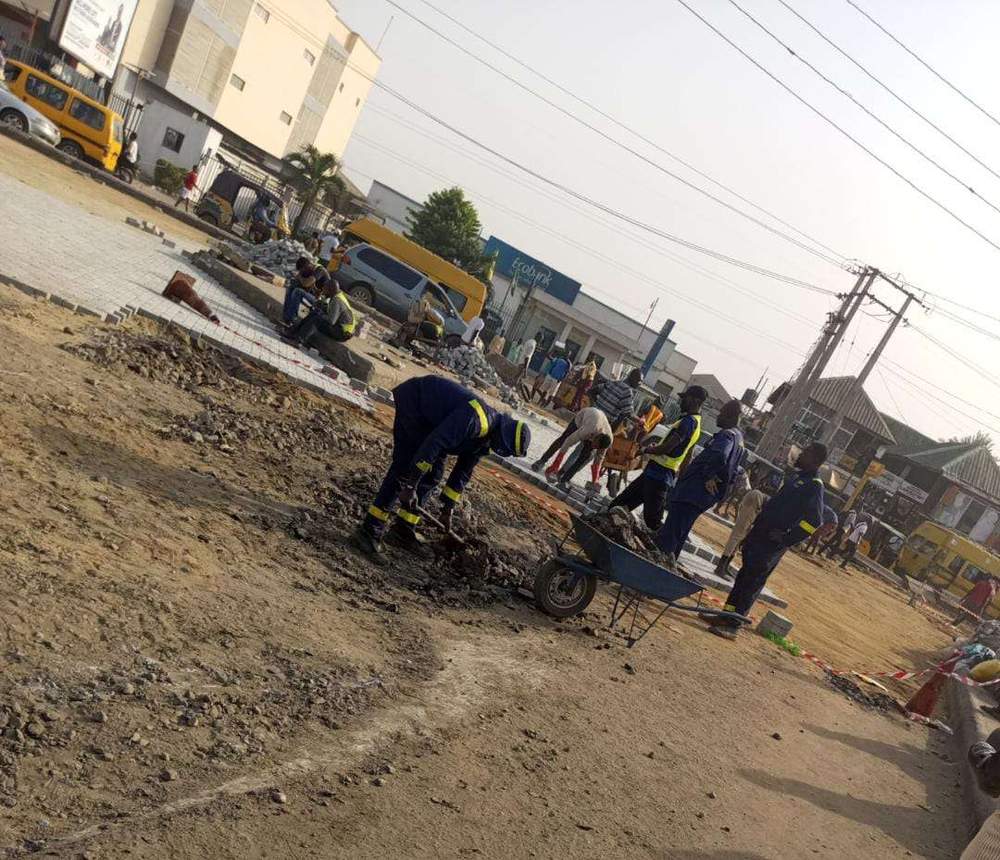 The T-junction is wearing a new look as the weary asphalt is being replaced with paving stones.
The repair work has, however, necessitated complete closure of the roads leading into Jakande Estate and diversion of traffic from Ikotun/Egbe road to the Isolo/Mushin route.
This development is indeed a stitch in time that will certainly save nice. Upon completion, it will further alleviate the traffic hold-up at the bus stop and, of course, that will be to the delight of road users and business owners in the axis.
Like this content?
Subscribe to Echonews to receive our community news update in your inbox

READ MORE