[PHOTO] Ejigbo shines at Commuty Day as Divine CDA wins cash prize
By Abolaji Adebayo
Divine Community Development Association (CDA), Ejigbo LCDA is one of the few CDAs out of 4,100 CDAs in Lagos State which were honoured at the 2021 Community Day organised by Lagos State Ministry of Local Government and Community Affairs.
Though no CDA in Oshodi-Isolo LG won any of the four vehicles, Divine CDA won a consolidated prize of N500,000.
Speaking to ECHONEWS, the highly elated CDC chairman, Prince Jelili Atiku, said the community is proud to be among the awardees.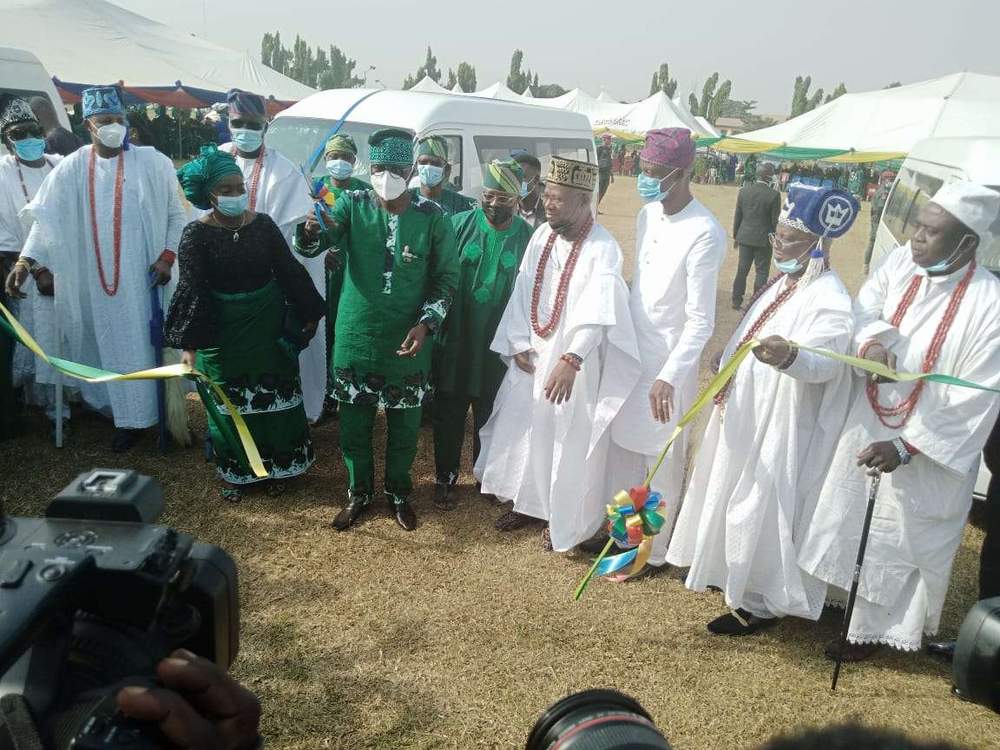 He said the CDA has made the community and the entire local council area proud for winning a consolidated prize.
He noted that Divine CDA surpassed other CDAs in the council area in execution of developmental project which earned it the prize.
He, therefore, urged other CDAs to emulate Divine CDA so that Hugbo could also be among the first best CDAs in 2022.
This year's Grand Finale of the Year 2021 Community Day Celebration was rounded off with bus awards for the CDAs for their respective developmental projects ranging from electrification, grading of roads, among others.
For the Rural Category, first position went to Oke-Edan CDA from Olorunda LCDA while second position went to Oluwanisola CDA in Eredo LCDA.
For the Urban Category, Harmony CDA in Agbado-Okeodo LCDA got the first position and Elepe Royal Estate from Ikorodu Central got the second position.
Like this content?
Subscribe to Echonews to receive our community news update in your inbox

READ MORE