Ikotun Junior, Senior High Schools Benefit From Rotaract Back To School Project
By Rasaq Adebayo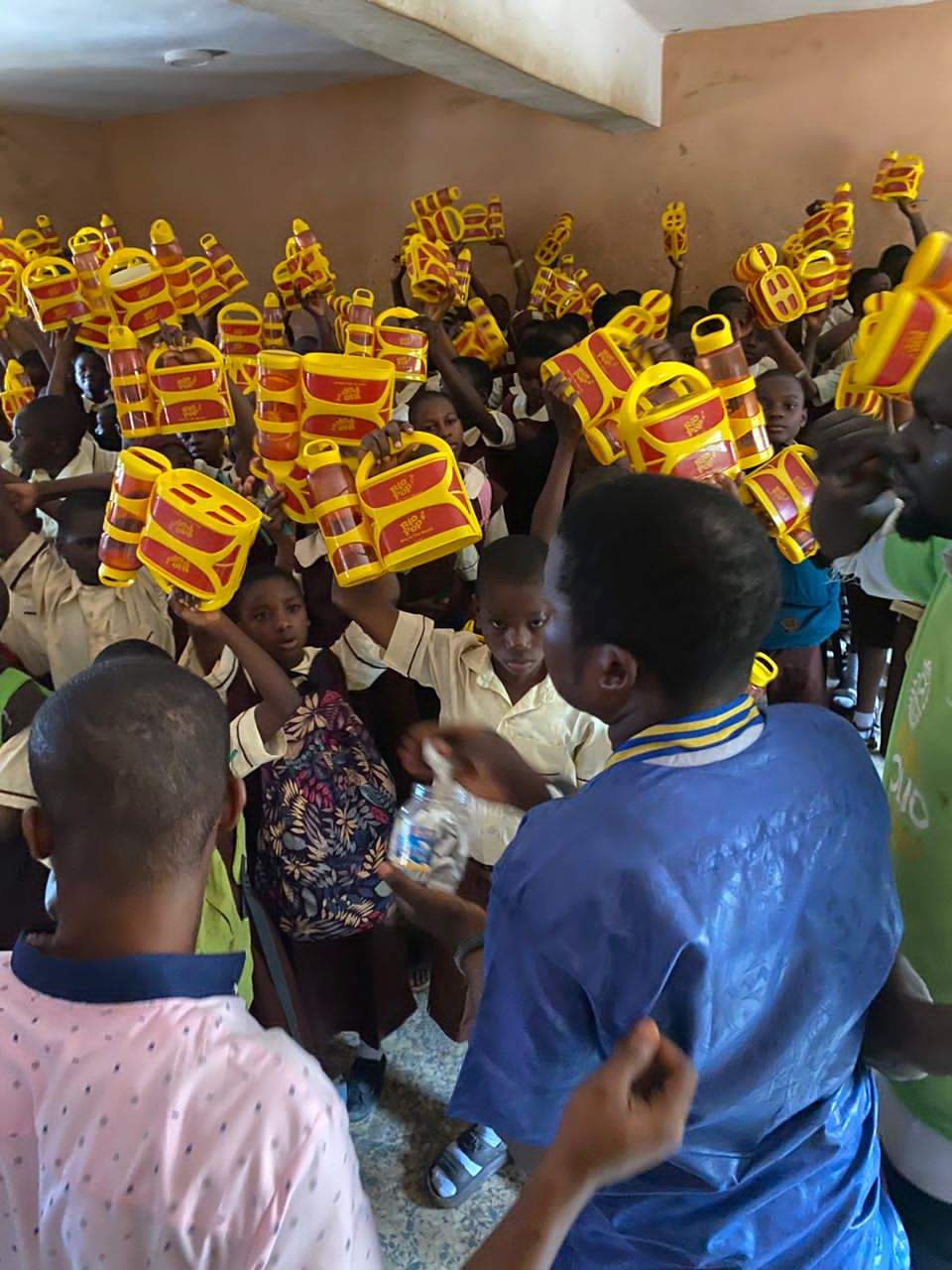 No fewer than 300 students of Ikotun Junior and Senior High Schools in Lagos have benefited from the Basic Education and Literacy project organised by Rotaract Clubs under Zone F, District 9110.
The zone which comprises Rotaract Club of Isolo, Rotaract Club of Isolo Metropolitan, Rotaract Club of Egbeda, Rotaract Club of Igando, and Rotaract Club of Akowonjo in partnership with Caring Community Creators donated three White Marker Boards, 200 food and water flasks, exercise books, over 200 pencils, eraser and sharpeners to the schools.
According to the Zonal Representative, Rotaractor Johnson Olusegun, the project was done in consonance with the month's theme which is 'Basic Education and Literacy', and ultimately in fulfillment of Rotary's commitment to selfless service to the community and impacting lives.
While addressing the students of Ikotun Senior High School, Johnson said "We've come here today to contribute our quota towards encouraging and making your academic pursuit seamless. Today, hundreds of writing materials will be donated to you and your juniors, as well as white marker boards, other writing materials, and 200 2-in-1 food and water flasks. We hope this will encourage you to remain studious and strive for academic excellence. When you're in our position in the not-so-far future do not hesitate to give back to the society, especially towards educational causes."
The project chairperson, Rotaractor Ruhamah Ifere explained that the donation became necessary following a thorough need assessment exercise that was carried out by the zone and also to complement government and parents' efforts in providing for the students' needs.
The project also featured a motivational talk for the school students and that was done by the guest speaker, Adeife Davidshine-Adeife who charged them on the need to remain focused and determined toward achieving their goals in life.
In their separate remarks, the principal of Ikotun Senior High School, Mrs. Oyelehin, and the District Interact Representative, Interactor David Onyeji who is a student of the school commended the service clubs for the projects with a promise of making the efforts count.