Fighting Quackery: Lagos Goes After Alternative, Faith-Based Health Facilities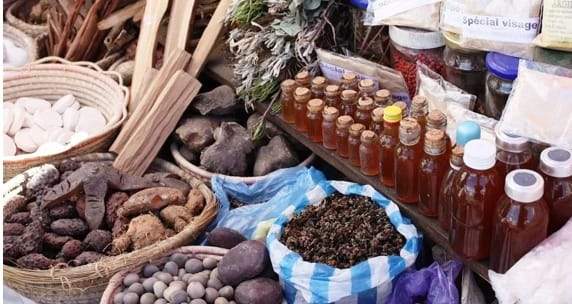 Lagos State Government has identified practitioners of alternative medicine and faith-based healers as the main contributors to quackery in the health sector of the state.
The Executive Secretary, Lagos State Health Facility Monitoring and Accreditation Agency, HEFAMAA, Dr Abiola Idowu spoke at a stakeholder's engagement meeting, with the theme: "Combating quackery in the Health Sector: Strengthening Stakeholders collaboration and Regulatory Oversight," held in Ikeja, Lagos.
She said,"The most difficult forms of quackery to control are those hiding under the banners of Complementary and Alternative medicine. Although Lagos Stale and some other States have set up Boards in attempts to regulate practice in these fields, some of the practices are also faith-based.
She disclosed that it shut 40 health facilities in the last six months over quackery and other infractions.
She stated that majority of the health facilities were shut because they were unregistered, adding that aside the facilities that were not registered, other infractions included operating without the required personnel or practicing beyond scope of approval.
Idowu, however, said there was need to expand its stakeholdersengagement to include policemen, who are key in combating quackery.
She lamented that quackery had eaten deep in the society and that there was the urgent need to combat it.
The Chairman of HEFAMAA, Dr Yemisi Solanke-Koya, said that the stakeholders' engagement was put together for better collaboration with critical players in the sector as they are key at curbing the menace in the state.
Solanke-Koya stated that quackery is an issue across Nigeria but that Lagos wanted to be ahead in checking the menace of quackery.
Presenting the keynote address, former Chief Medical Director, Lagos University Teaching Hospital (LUTH), Professor Akin Osibogun, said that community collaboration is critical to checking quackery.
According to him, regulators and monitors must maintain reliable intelligence of their environment and be in charge of their environment.
Osibogun advised health monitoring and regulatory agencies in the country to be firm in applying stipulated sanctions and to continuously update the knowledge of their staff members to enable them carry out their duties effectively.
Speaking on theme, Osibogun identified consumer ignorance and desperation and ungoverned Health space as some of the drivers of quackery.
He emphasized that quackery could be practised by both professionals and non-professionals, saying that when a person in one professional Cadre laid claims to the ability to perform processes not within his or her professional purview, that person is aiming to deceive patients and by definition, qualified as a quack.
"The main drivers of quackery are consumer ignorance and desperation, ungoverned health care space.
"Key tools to controlling quackery include community education and awareness, provision and access to quality health services, professional regulation and health facility regulation and monitoring," Osibogun stated.
Permanent Secretary, Ministry of Health, Dr. Olusegun Ogboye, who was represented by a director in the ministry, OlufunmilayoShokumbi, said tackling quackery is the business of everybody.
"This business is everybody's and we will all combat quackery together and we will achieve it together in the health sector," he said.