Anomo happy with progress in classroom project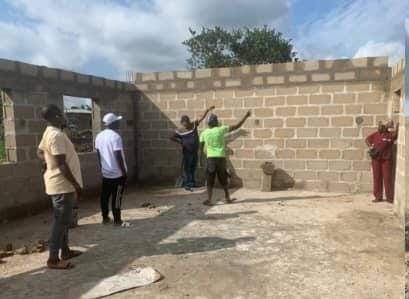 Ikosi-Ejirin LCDA chairman Akogun Wale Anomo expressed happiness at the progress of construction of a new block of three classrooms by the council at Local Government Authority Primary School, Otta-Ikosi.
Anomo made this known when he inspected the project yesterday to evaluate the project.
Expressing his contentment, the Chairman was pleased with the achieved progress and also took the opportunity to encourage the contractor to maintain the established standards, precision, and pace of work.
The groundbreaking for the construction took place approximately two weeks ago, marking the commencement of this laudable educational infrastructure project.