Youth Drug Abuse Worries Doctors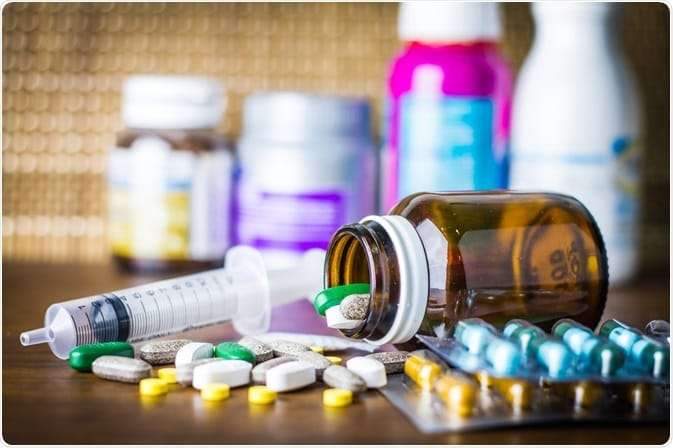 By Saheed Afolabi
At 6:00am, every day,  Omoniyi Adeetan (not real name) and his gang arrive at the  Ejigbo mini stadium for their usual sport: smoking cannabis and drinking local gin.
Adeetan  21,  shocked the  Echonews reporter when he said he started smoking weed at 9 years and has no plan of kicking the habit.
To fund his habit, he does menial jobs and begs for alms from.patrons of relaxation centres around the town.
"But it's not every time I get from them. I don't think I can stop my drinking and smoking habit because it's what I do everyday," he insisted.
Adeetan, hooked on cannabis, tramadol and codeine, represents  youths who should be in school pursuing academic laurels or learning vocations as apprentices but lost to the drug world.
They pose a serious threat to innocent teenagers who are stepping out of the protective custody of their parents, curious and adventurous in their search to discover their environment.
Adeetan confessed to Echonews that similar peer pressure led him to  become an addict too helpless to summon the courage to walk away from his bad ways.
Not less than 40 percent of the  2.1 million of the population of Oshodi-Isolo are below 25 years thus raising serious concerns about the exposure of teens to drug abuse in the area
ECHONEWS gathered that similar acts are being carried out by the youths in other areas such as Owoseni Primary School in Oshodi and some other schools without good fences and gates which they have turned to their abodes.
Other places within Oshodi-Isolo where drugs are being taken freely by the under-aged youths identified by ECHONEWS include a spot beside  the LASTMA Secretariat.
Teenagers between the ages of 14 and 17 years form a group and gather as early as 5:30am to smoke cannabis at the spot while using their Bluetooth hand speaker to play music and threaten anyone who dares them.
But what surprised our correspondent who visited the spot was that officers of the Nigeria Police Force (NPF) frequently patrol the place but turned a blind eye to the group of boys.
Another abode of drug abusers is located at Jakande Estate Oke-Afa Ejigbo, where scores of youths freely engage in the illicit act.
In the course of this investigation, our correspondent discovered that women of easy virtue also create drug abuse hubs.
Our correspondent visited a hotel  located at Mechanic Village at Bungalow area of Jakande Estate, Ejigbo.
Our correspondent met a sex worker who gave her name as Precious from Bayelsa State.
She confessed to taking marijuana before night falls and some bottles of local gin to prepare her for customers at night.
"I came to Lagos from Bayelsa one year ago and I decided to be a sex worker to make ends meet," she explained.
In order for Precious not to get suspicious, our correspondent ordered for a bowl of pepper soup for her so as to get more information from her.
Precious then continued: "I decided to be a sex worker to make ends meet and I take more than five wraps of cannabis and three small plastic bottles of Origin bitter to take me all night. I can't do without taking it as that is what will make me stand well all night. I charge between N1,000 and N1,500 for a short time and N5,000 or N7,000 for a whole night depending on how my customer negotiates."
Our correspondent escaped Precious' seduction to have sex with her by telling her to allow him get recharge card outside just to leave the hotel as Precious was already pestering him to engage her in commercial sex.
  Precious  found herself in the mess due to parents negligence, her greed and peer group influence.
The problem of drug abuse bothers the community leaders.
Speaking with ECHONEWS, the Chairman of Ejigbo Community Development Committee (CDC), Prince Jelili Atiku, said drug abuse has become a serious challenge in Oshodi, Isolo and Ejigbo communities.
He claimed that parents are the major factors contributing to the increasing menace of drug abuse and other vices in the society.
According to him, many affected youths lack parental care and guidance which make them fall victims of circumstance.
Atiku, therefore, urged the governments to take urgent measures to curb the menace which, he said, is gradually destroying the future of the youths.
He added that many children are influenced by  the environment populated by drug addicts.
He further advised that governments should identify the black spots in the communities and take over such areas from the hoodlums to save other innocent children living in the area from being influenced.
He said drug abusers are prone to violence and stealing to maintain their expensive habit.
Explaining drug use, an Isolo based medical doctor, Doctor Giwa Idris, said drug abuse can have a wide range of short and long term, direct and indirect effects. 
These effects, according to him, often depend on the specific drug or drugs used, how they are taken, how much is taken, the person's health and other factors.
He also differentiated between drug abuse and drug dependence or addiction, saying drug dependence or addiction indicates a psychological or physical dependence on the drug to function.
He explained: "Short term effects range from changes in appetite, wakefulness, heart rate, blood pressure, heart attack, stroke, psychosis, overdose, and even death.
"These health effects may occur after just one use.
"Long term effects can include heart or lung disease, cancer, mental illness, HIV/AIDS, hepatitis and others. Long term drug use can lead to drug addiction.
"Drug addiction is a brain disorder, not everyone who uses drugs will become addicted, but for some, drug use can change how certain brain circuits work.
"These brain changes interfere with how people experience normal pleasures in life such as food and sex, their ability to control their stress level, their decision making, their ability to learn and remember.
"These changes make it much more difficult for someone to stop taking the drug even when it's having negative effects on their life and they want to quit it.
"For the psychological effects, because they are dependent on the drugs, they are prone to disorders, depression. And the only thing they think about is using the drug. Some become withdrawn from the society thereby causing depression.
"Drug abuse also tears the abusers apart with some having personality disorder and immune disorder. Drug abusers come up with violent attitudes or approaches and there is a risk of harm to self and others. They also engage in homosexual habit, unprotected sex and they begin to exhibit dangerous behaviours as being normal.
He added: "Drug is any substance that is chemical, that means it has consequential effects on the body cells. Any substance that is a chemical and has consequential effect on the body
He added that parents, education and religious institutions must also play an important role to address the issue of drug abuse holistically but should not place the whole burden on the government alone.