Politicians mourn, bid  Kinoshi farewell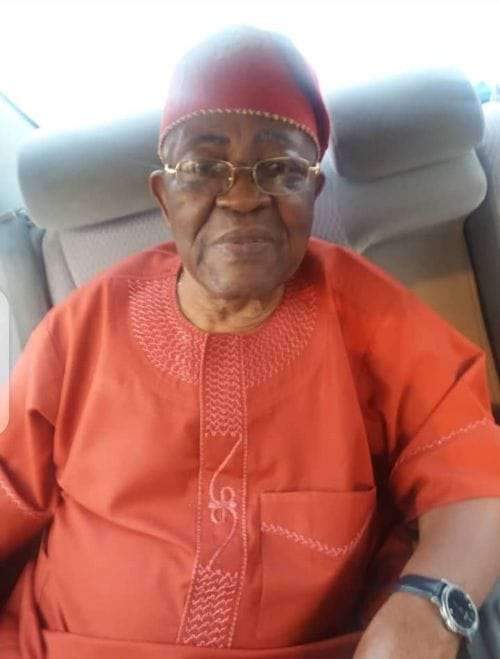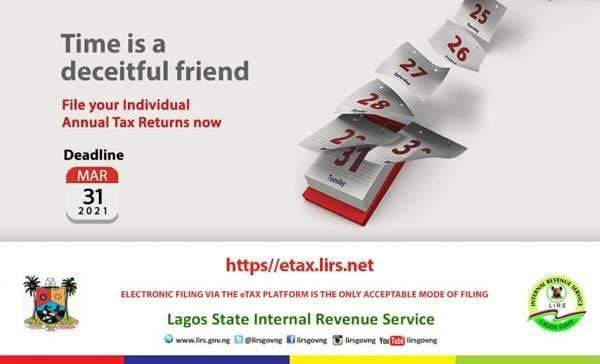 By Damilola Kushimo
The death of Chief Funsho Kinoshi on Thursday, December 3, 2020, has thrown the whole of Oshodi-Isolo LGA as community leaders poured  glowing and emotional tributes on the elder statesman.
 Admirers of his legacies trooped to his residence to commiserate with his family.
Chief Joseph Oluwafunsho Akanni Kinoshi was a pioneer Member of the Lagos State House of Assembly where he represented Lagos Island Constituency II twice.
Till his death at the First Cardiology Consultant, where he was  being treated, he was a politician of great reputation, a philanthropist and lover of all.
He was one of the foremost leaders of the All Progressives Congress (APC) in the state and his influence was deeply rooted in his ward, Apena ward in Isolo Local Council Development Area (LCDA) and Oshodi-Isolo LGA at large.
Since his death on Thursday, December 3, 2020, emotional tributes have been written by notable community and political leaders across the state about his personality, life and times as some described him as a great mobiliser whose demise has left a great vacuum.
In his condolence message, the Member of the House of Representatives in Oshodi-Isolo Constituency II, Hon. Ganiyu Johnson wrote: "The late Kinoshi was a force to reckon with in politics of our great party, the All Progressives Congress (APC). His contributions to the development of the constituency cannot be overemphasized. He would be greatly remembered for the legacy that he has left behind. Chief Kinoshi will be greatly missed by the people of Lagos State and Oshodi-Isolo Constituency II in particular because his exit has left a very big vacuum."
While he prayed that God grants the deceased family the needed fortitude to bear the irreparable loss, Hon. Jude Idimogu, the Member of the Lagos State House of Assembly, explained that much solace would be taken in the realities that the deceased left legacies which would continue to bear eloquent testimonies of his eventful life on earth even though he had died at the time when his wealth of experience is most needed to move the constituency forward.
Also, the Council Leader, Isolo LCDA, Hon. Remy Shittu Remy described him as his political benefactor whose shocking demise is a colossal loss to Isolo and Lagos APC.
"He was very generous, straightforward and blunt in telling the truth. He contributed immensely towards the growth of Apena ward in terms of finance and provision of supports for the less privileged. He also always purchased certificate examination forms for indigent students in the community. His impact will be greatly felt," said Apena Ward Chairman, Mr. Olawale Dasuki.
His friend, Alhaji M.A Alebiosu who is the Chairman of Police Community Relations Committee (PCRC) Ago-Okota Division, said: "He was my brother and friend. He could barely do things without my knowledge. We've been friends as far back as 1970. He was so loving, generous, compassionate and a humanitarian. He will be greatly missed."
Also writing about the late Kinoshi, Prince Bayo Osiyemi said: "A second Republic state legislator in Lagos State and well-known socialite, late Chief Olufunso Kinoshi was elected in 1979 as a member of the Lagos State House of Assembly on the platform of the Unity Party of Nigeria and he was utterly supportive of the Lateef Jakande administration that set the pace for the economic emancipation of Lagos State.
"Before his foray into politics in 1978, he had made some modest achievements in business and was a constant fixture in the social circuit during which the miliki king of juju music, Chief Commander Ebenezer Obey waxed a long playing record, eulogising Kinoshi and his pals like Chief Niyi Adegbenro, his friend and in-law and Chief Layiwola Amoje.
"In the 90s, he participated in the PPP programme of the military administration, partnering, for example, with the old Mushin Local Government under the public-private arrangement to build the model market in front of the secretariat of the present Odiolowo LCDA on Town Planning Way in Ilupeju Estate."
Neighbours around his modest residence on Funsho Kinoshi street at Okota testified to his yeoman's effort in assisting  to develop Okota area from a sleepy neighbourhood to the bubbly residential/commercial hub that it now is, between Isolo and Amuwo Odofin. Those who knew him in his early days on Lagos Island eulogised him as "a jolly good fellow.
He is survived by wives and children as well as a sibling, Ms Yeside Kinoshi, whose former husband, Chief Tunde Okusanya was once the chairman of the old Lagos Mainland Local Government.
He is also survived by Mrs Iyabo Rewane, popularly known as Iyabo Olorunkoya, wife of the slain NADECO financier, Chief Alfred Rewane and the deceased mother's biological junior sister.
The wake keep service was organised on Sunday, December 6 at Hill Crest event centre followed by the burial ceremony today, Monday, December 7, 2020 between 10:00 am and 12 noon at his residence 11, Funsho Kinoshi Street, Ago Okota, Lagos.