Oshodi-Isolo LG approves three new CDAs
By Edith Igbokwe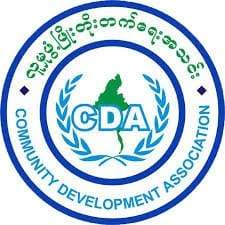 Oshodi-Isolo Local Government has approved three new Community Development Associations  (CDAs) in addition to the existing 65.
With the three new CDAs approved, the local government now has 68 CDAs to operate in the community.
The three CD's, caved out of Old Ladipo CDA in Oshodi we're given  certificate to operate by the local government.
The old Ladipo CDA with 13 streets has been divided into four CDAs such as SHOODA, Oluwani, Adewunmi–Ogefon and New Ladipo CDA.
Meanwhile, out of the four CDAs, the New Ladipo CDA was denied certificate by the local government due to disagreement among its executive members.
The CDA was asked to put its house in order before it is allowed to handle the community affairs.
Speaking to ECHONEWS, the SHOODA CDA Chairman, Mr. Joseph Bayode, expressed a great relief, saying the old Ladipo CDA was divided for more developments to set in.
He explained that the journey behind the CDAs created started as eight years ago with some challenges that have finally given way for the new development.
He explained that SHOODA CDA got two major streets from the existing 13 streets and part of another street.
Odalume Street, Sopeju link and part of Ajisegiri Street are the streets under the new SHOODA CDA.
While Bayode was elected the chairman of the CDA, Mr. Olayiwola Idris emerged the first vice chairman, Mr. Jolayemi Julius, second vice Chairman and Mr. Femi Maku, the secretary to run the association.
Like this content?
Subscribe to Echonews to receive our community news update in your inbox

READ MORE