FG team hails Isolo LCDA projects, search for good chairmen
By Abolaji Adebayo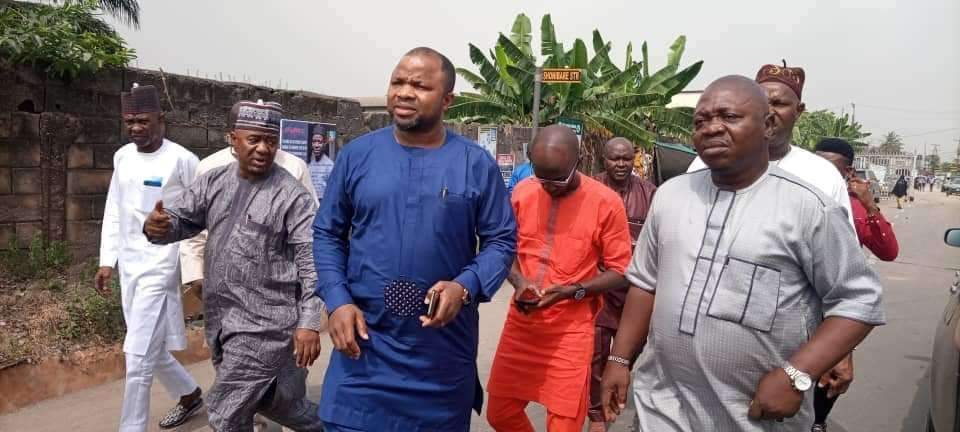 A team of officials from the  Federal Ministry of Special Duties and Inter-governmental Affairs has commended the Isolo Local Council Development Area ( LCDA) administration led by Otunba Adebayo Olasoju for promoting local governance.
Team leader  Engineer Kayode Adebayo explained that the on-the-spot assessment tour was an idea of the minister, Senator George Akume, to appraise the third tier of government to establish the various challenges limiting the system and identify exemplary chairmen.
He listed the yardsticks to include cash inflow and outflow, quality and the significance of projects undertaken, the sectoral spread of development, Internally Generated Revenue drive among others.
Speaking with our correspondent, Adegbayo expressed satisfaction with the projects, saying Isolo LCDA exemplified reason for sustaining local government as the closest government to the people.
He said: "It's fantastic, we thank God for what the people of Isolo LCDA has done. It's fantastic since our concerns are impactful projects and programs and of course these projects are quite impressive because of their direct impact on the people. You can see the many roads we've visited. We visited about 12 connecting roads that are not only done but done well to very good standards. We can see the quality of the works done on these roads and you can even see that it has added value to properties in this area and has further made life easy for the people and of course you can be assured that it has solved the area of problem of flood In this area that has been addressed so they are fantastic. We saw also the medical facility that is being put in place and one other thing is that every area is being affected by good and impactful projects and programs. We also noticed a good synergy among the leadership of the local government."
Adegbayo added that upon the completion of the nationwide assessment, reports and recommendations will be submitted to the minister and the best three local government chairmen will be identified for deserving laurels.
Like this content?
Subscribe to Echonews to receive our community news update in your inbox

READ MORE