ENDSARS Ruins: Lagos Govt Lauds Access Bank For Rebuilding VIS Office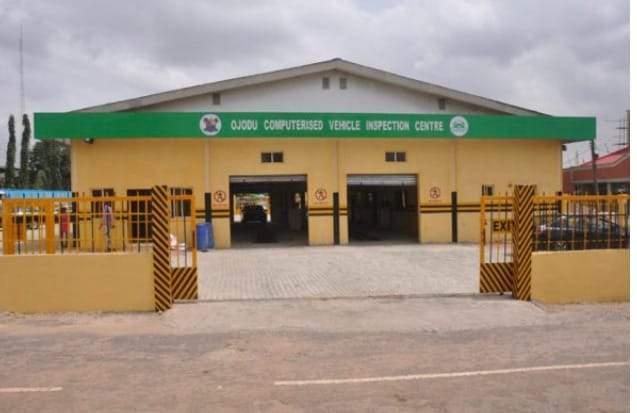 The Lagos State Government has applauded Access Bank Plc for rebuilding the Vehicle Inspection Service Office burnt by hoodlums during the #EndSARS protest in 2020.
Speaking at the commissioning of the facility at the Headquarters of the Vehicle Inspection Service (VIS)   at Ojodu, Berger, the Permanent Secretary, Ministry of Transportation, Engr. Abdulhafiz Toriola said the commitment and dedication exhibited by Access Bank Plc towards the reconstruction of the VIS Annex Office complex as part of its Employee Volunteering Scheme exemplifies the essence of Corporate Social Responsibility (CSR).
He said the partnership has not only brought about the restoration of a crucial Government asset but has also rekindled hope in the hearts of Lagosians, adding that Access Bank's partnership with the State Government is a shining example of how the Government and corporate entities can synergize to holistically address societal challenges and make a positive impact in the society.
The Permanent Secretary further stressed that the facility will further enhance the productivity and efficiency of VIS, assuring that the State Government will put it to judicious use by taking full ownership and providing the necessary maintenance and protection it deserves.
He commended the VIS Officers for their resilience all through the rebuilding process and further seek more collaboration from other corporate organisations, noting that the State Government is committed and open to a strategic partnership that will reshape the State.
Earlier on, the Director, Vehicle Inspection Service in Lagos State, Engr. Akin-George Fashola appreciated the Bank for its benevolence and unwavering support towards the rebuilding of the edifice.
"As we recall the events that transpired during the #EndSARS protest in the Year 2020, it is evident that our resolve was put to the test. The unfortunate incident that resulted in the destruction of our office premises by hoodlums left us grappling with the loss. However, today, we stand tall as a testament to the indomitable spirit of unity and support that defines our dear State".
"In the wake of the devastation, Access Bank stepped forward as a shining example for emulation by other corporate organisations, exemplifying their dedication to community development and nation-building", he added.
Handing over the project to the State Government, the Executive Director of Access Bank, Mrs. Iyabo Soji-Okusanya stated that the main objective of the bank is to always give back to the society through community service. She said the reconstruction of the facility commenced in the year 2020 shortly after it was razed by hoodlums.
Okusanya thanked the VIS Directorate for the seamless support the Bank received during the rebuilding process while assuring of more similar collaborations in future.