Dawodu begins work on new classrooms for two schools
By Edith Igbokwe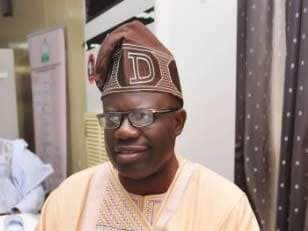 The member of the Federal House of Representatives, Oshodi-Isolo Constituency 1, Dr. Bashiru Dawodu, has commenced the construction of new classrooms two primary schools in Oshodi.
The schools are Afariogun and Larinde primary schools.
Dawodu told ECHONEWS that the projects are in response  to the residents' demand to renovate the schools.
For instance, community leaders requested for the renovation of the damaged buildings and furnishing of Afariogun Primary School project with chairs, tables. 
However , he said it was in the course of inspecting educational facilities that he personally discovered the dilapidated structures in Larinde Primary School and resolved to erect a new building in the school.
"We have started the projects in the schools last week. We have been doing this before. If you can recall we have built classrooms in other schools at Shogunle and other areas. This is our responsibility to our kids, we must make learning easy and attractive to them. Education is the bedrock of any society and we have to make our own impact in the sector."
Apart from the classrooms, the lawmaker said he has other projects to develop his constituency, saying he will be unveiling them as and when due.
He, therefore, urged the residents to make use of all the infrastructures provided by the government properly to last longer, while appealing to them to always support the government.