Buraimoh describes late Kiyomi as democrat
By Motolani AbdulGafar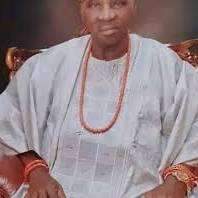 Following the announcement of the death of the former Speaker of Lagos State House of Assembly, Hon. Abayomi Kiyomi, the chairman of Amuwo-Odofin Local Government, Hon. Valentine Buraimoh has described the deceased as a democratic leader worthy emulating.
Speaking about his experience with late Kiyomi, Buraimoh said the late lawmaker always engaged all members to actively participate in the decision making that brought significant development to Amuwo-Odofin.
He said the involvement of Kiyomi in both political and official duties has been deeply engraved in his heart as he at some point emulated the leader in relating with his staff at the council.
As a father and friend, the council chairman said Kiyomi was very efficient, reliable and the finest leader he had related with and learnt from in his lifetime.
He added that he will be remembered as a champion of human dignity for peaceful coexistence in terms of his exemplary grace to seek to understand and be understood in the interest of progress and unity.
Hon. Abayomi Kinyomi was former Speaker of the Lagos State House of Assembly under the administration of late Sir Michael Otedola, the former Governor of Lagos State from January 1992 to November 1993.
Like this content?
Subscribe to Echonews to receive our community news update in your inbox

READ MORE