We're working in line with Sanwo-Olu's THEMES agenda – Olasoju
By Abolaji Adebayo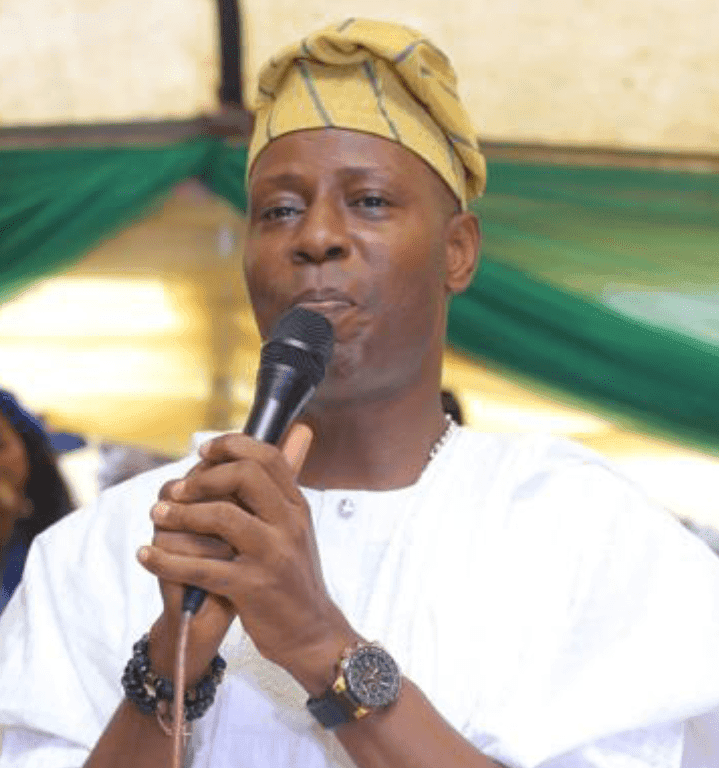 The chairman of Isolo LCDA, Otunba Adebayo Olasoju has disclosed that his administration is working in line with the T.H.E.M.E.S agenda of Governor Babjide Sanwo-Olu.
According to him, he has to work harder to deliver on his campaign promises and raise the bar of governance in the council.
Olasoju said there are other developmental projects lined up for execution in the council area which would soon be embarked upon.
He noted that those presented to commemorate his 100 days in office including road rehabilitation, free monthly healthcare service for the elders, free GCE forms for the indigent, procurement of buses to improve the revenue drive of the council,l as well as reconstruction of an administrative block in the council secretariat are just smaller part if what is in his master plan.
He added that a lot is being done in the areas of security, traffic and waste management to continually make the council more secured, serene and conducive for habitation.
Olasoju explained that the efforts are geared towards achieving his "Isolo of our dream" mantra that is tailored into the state governor's T.H.E.M.E.S agenda, adding that various programmes and developmental projects will soon be carried out.
He said: "We can't do less in Isolo because we are trying to emulate our hardworking governor, Mr Babajide Sanwo-Olu.
"The governor has T.H.E.M.E.S agenda which we are equally following. Our mission is to have 'Isolo of our dream' where everybody can sleep with their eyes closed, where they can access our healthcare facilities, where we can assist the primary school pupils, where people can walk freely in the local council, where we can do bursary for our indigent and indigenous students. Where everybody can be proud of a maximally functional local government, Isolo, the home of peace and hope."