We're waiting for public inputs to pass 10 bills – Isolo council leader
By Abolaji Adebayo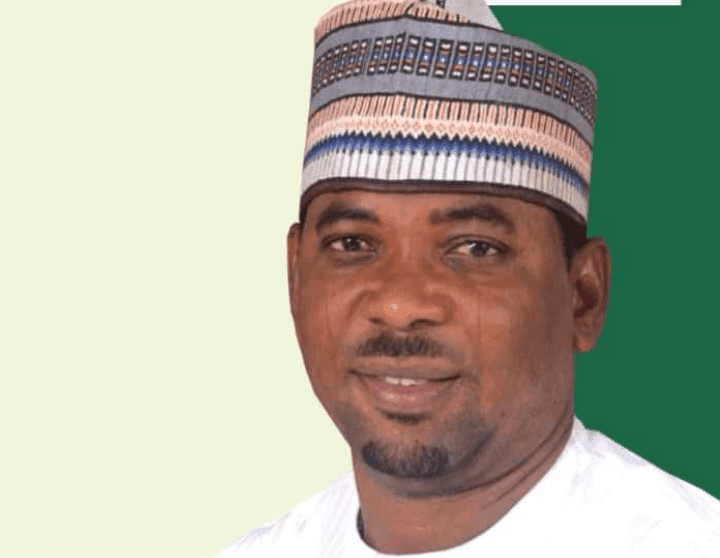 The Council Leader of Isolo LCDA, Hon. Akeem Adeyemi (Alarape) has disclosed that about 10 bills are yet to be passed into bye laws as the council is waiting for public inputs.
Adeyemi, who was recently honoured with a prestigious award for his contribution to human capital development by the students of Lagos State Polytechnic, told ECHONEWS that the 10 bills out of 12 in the House have passed second reading but the legislature needs the inputs of the residents for amendment if necessary before passing them into bye laws.
He informed that a public conference on the bills would soon be organised for public hearing and comments.
Adeyemi said the supports given to him by other councilors have been helping him to successful leading the 5th legislative council.
"Once again, I wish to appreciate my father, benefactors (Otunba Oladele Ajomale) and all my eminent political leaders in Isolo for giving me that opportunity to lead Isolo 5th legislative council.
"Being a council leader has not been too challenging because the unity among the councillors and support I'm enjoying has been so helpful, this makes every aspect of our legislative business so easy.
"By the grace of God and cooperation of the executive Chairman, we have been able to put up about 12 beneficial bills in Isolo LCDA. About 10 of these bills have passed through second reading waiting to be publicised for the public inputs before eventual being passed into law."
While confirming the competence of Isolo councillors, Adeyemi said they all swung into action upon their assumption of office immediately after proclamation of the House.
"Isolo councillors quickly moved motions for different beneficial bye laws. To my amazement, every law was seconded and adopted to be deliberated upon in the floor of the hallow chamber. All bye laws have passed through second reading."
The council leader commended the executive council Chairman, Otunba Adebayo Olasoju for creating peaceful atmosphere for the councillors to do their job.
He said the chairman has really given the legislative arm necessary liberty and freedom to perform its duties by providing necessary logistics support at every stage of law making.
Commenting on the development in the community so far, Adeyemi said road rehabilitation tops the current infrastructural development going on in the council area, stating that about 15 roads of over 5km were reconstructed and rehabilitated.
According to him, the council authority embarked on road rehabilitation based on the demands of the residents.
Evaluating the pace of projects going in the council area, the council leader said the residents will soon pass vote of confidence in the council chairman.
Like this content?
Subscribe to Echonews to receive our community news update in your inbox

READ MORE