[Video]Traders count Losses To Jakande Fire Outbreak
By Saheed Afolabi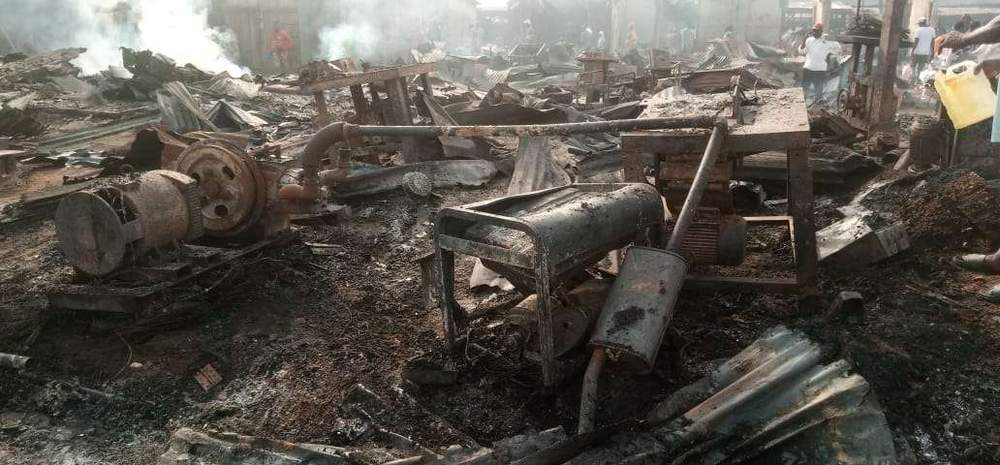 Traders at the Jakande Gate Plank Market, Ejigbo have continued to grieve as they counted their losses to the fire outbreak that consumed the market.
The incidents, which reportedly occurred on Friday night, destroyed millions of naira worth of goods.
According to eyewitness who spoke to ECHONEWS, the fire started some minutes past 8pm after the traders had closed for the day but were having their usual playful discussion at the entrance of the market before their attention was called to the fire outbreak in the market.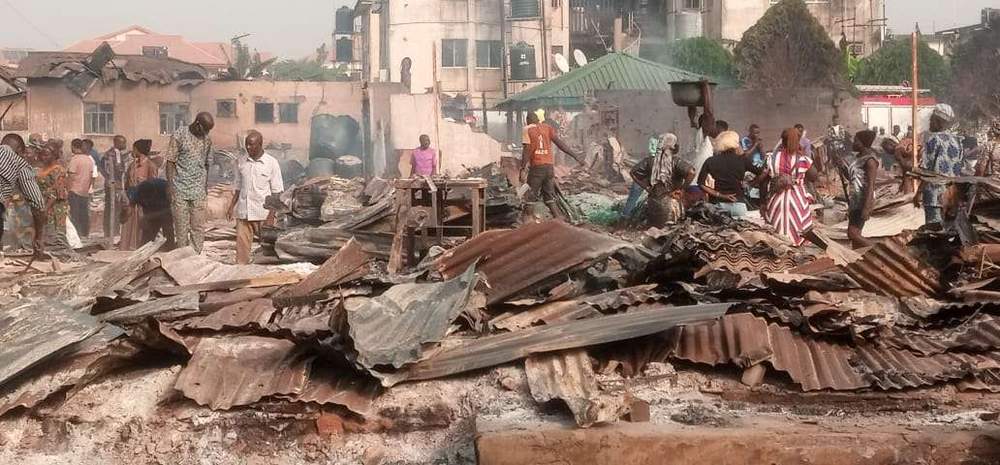 Since the incident, sympathizers have trooped into the market to condole with the traders over their losses.
It was gathered that it took the Lagos Fire Service some hours to put out the fire which could have spread to other markets in the neighbouring estate (Igala Estate).
The market executives declined speaking to the press as they watched over their painful losses.
It was gathered that some traders lost up to three shops to the inferno costing millions of naira.
As at the time of filing in this report, the traders could not trace the cause if the fire.
The Lagos State Fire Service however through their post on their official Facebook page said they battled the intense fire outbreak with 3 fire engines, crew and recorded no casualty.
Like this content?
Subscribe to Echonews to receive our community news update in your inbox

READ MORE