Two die as cultists clash in Isolo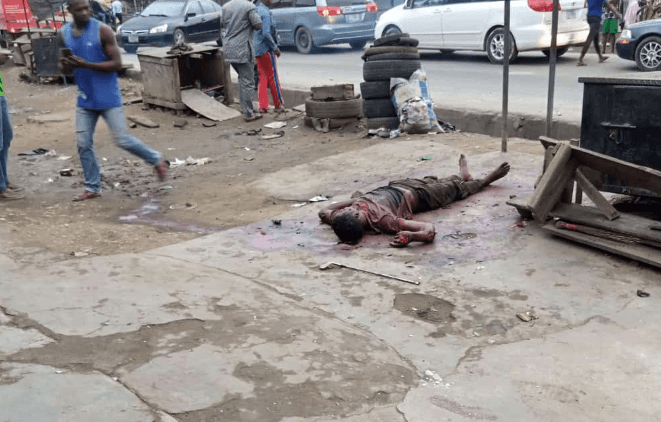 By Damilola Kushimo
Two people have reportedly died during a cult clash in Isolo on Monday night.
The unknown cult groups renewed their rivalry last night as they went around brandishing cutlasses and other deadly weapons, holding the peace of the community into ransom.
It was learnt that the chaos had been brewing up in the community since last Friday but culminated last night when the warring cult groups took to the streets in the community to unleash terror on each other, leaving at least two people dead in different locations in the community.
The chaos was said to have begun at Orita Bus/Stop before spreading to other parts of the community as the residents scampered for safety while several business outlets were damaged.
The remains of one of the dead persons whose corpse was dumped at Goloba Junction of Isolo-Mushin Road have been evacuated.
The incident has paralysed business activities in the community as shops and various business outlets have been shut while people were seen scantily walking around in the community with extreme caution as at the time of filing this story on Tuesday.
Some parents also disallowed their children to go to school.
However, the community has been under heavy security watch from security operatives and the palace of the paramount ruler of Isolo Kingdom, Oba Kabiru Alani Agbabiaka is being guarded by the Police.
Below are some pictures and video:
Like this content?
Subscribe to Echonews to receive our community news update in your inbox

READ MORE