Suspected 'okada' snatcher burnt to death in Ejigbo
By Motolani AbdulGafar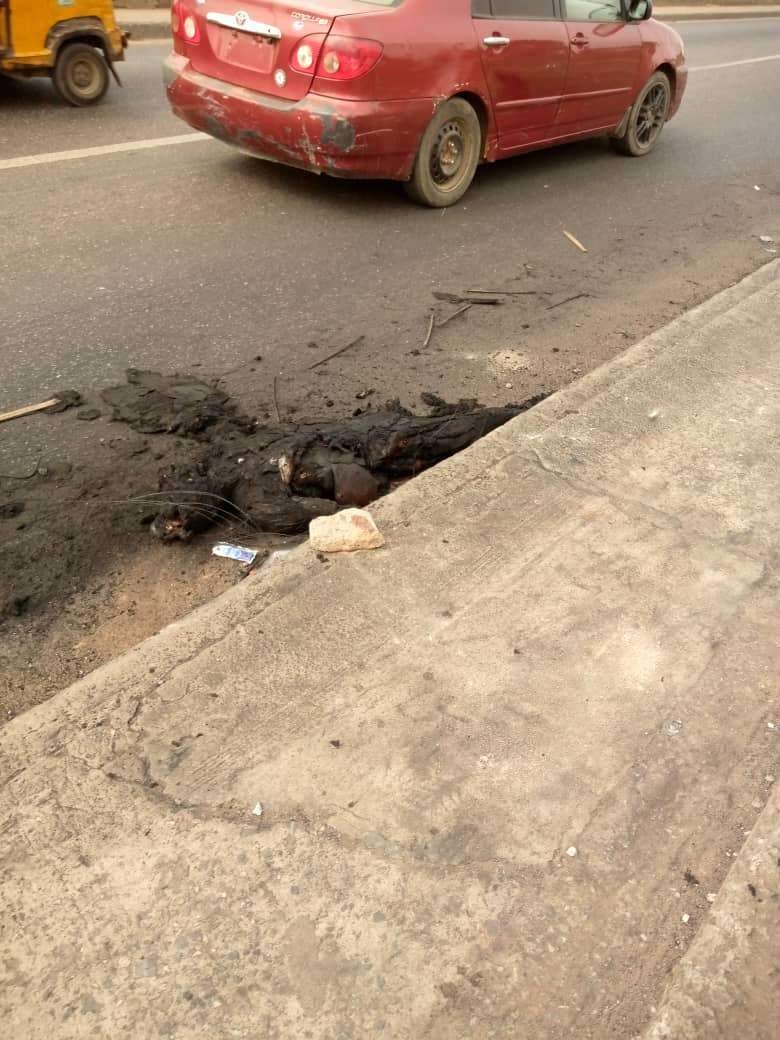 A young man suspected to be a motorcycle snatcher was apprehended mad burnt to death by some unknown street thugs in Ejigbo.
The unidentified young man with his accomplice was said to have attempted to snatch a motorcycle at Ona Iwa Mimo Street by 11:50pm on Sunday.
As gathered, why the deceased was arrested, his accomplice escaped.
An eyewitness who claimed anonymity revealed to ECHONEWS that the suspects were passengers of the motorcyclist which gave them the opportunity to pretend to answer the call of nature before hitting him with heavy hammer in an attempt to snatch his motorcycle.
The eye witness narrated that the action of the two suspects triggered reactions from the street thugs.
He said one of the suspects who was with a gun escaped while the other with a hammer was beaten to the point of death before community leaders appeased them not to take laws into their hands.
He said suspect was dragged to the Ori Oke bridge where he was burnt.
Meanwhile, the head and left leg of the burnt suspect were missing on Monday.
It was gathered that there has been incessant robbery cases in Ejigbo.
Like this content?
Subscribe to Echonews to receive our community news update in your inbox

READ MORE