Orile-Agege GH Organises Free Medical Outreach for 2000 Children
By Rasaaq Adebayo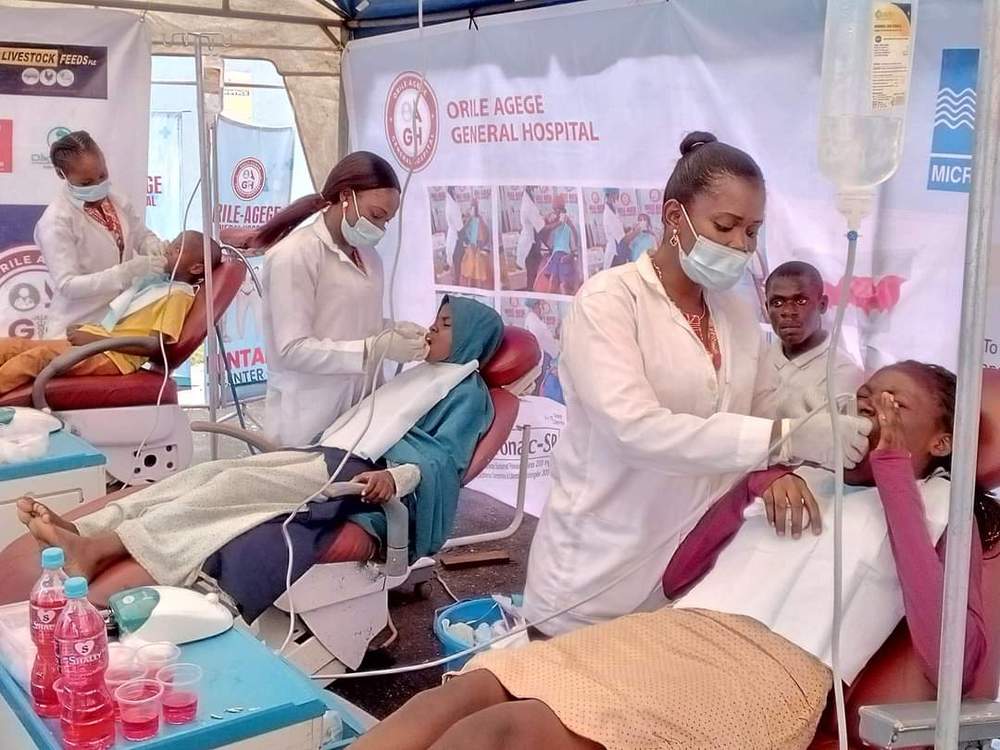 In a bid to ensure children are medically fit for the 2023/2024 Academic session,Orile Agege General Hospital has organised its second annual edition of school health outreach programme tagged "Back to School: Resume Healthy".
Grassroots Times reported that large numbers of children between the ages of 5-15 were seen trooping into the premises of the Hospital to participate in the various activities.
In his welcome address, the Chief Medical Director of the Hospital, Dr. Sola Pitan stated that the outreach was aimed at addressing health challenges amongst the children and to instill confidence in them.
He stressed that the initiative would help the children to see the hospital as a friendly place to come when there are health issues.
"The Back to School Health Outreach Programme is a health promotion avenue targeted at meeting the school health needs of at least 2000 children within the community as they began the 2023/2024 academic session, to ensure a healthy life that enhance their learning during the year.
"The beneficiaries have access to full pediatric evaluation, eye, ear and dental checks, and Nutrition/Dietetics and social welfare services free for all beneficiaries," he started.
He disclosed that Governor Babajide Sanwo-olu has announced free ante natal service through delivery and CS.
Dr. Pitan affirmed the commitment of Governor Babajide Sanwo-Olu led administration on T.H.E.M.E.S PLUS agenda towards expanding access and bridging gap between the orthodox and healthcare system and the people in various community.
While delivering his keynote address, the Commissioner in health service commission, Dr. Mobolaji Olukoya urged that the initiative should be cascaded down to all hospital in Lagos State for all children to benefit.
He reiterated that the initiative is catching them young and nipping the health challenges that may affect children's academic performance in the bud.
He commended the hospital management for their innovative programmes, saying that Orile Agege General Hospital is a known community friendly hospital.
It would be recalled that Orile Agege General Hospital had engaged in various community health promotion activities and outreach which include free glaucoma screening, free school and oral Program, Screening and treatment, subsidised mammography screening, community health education campaign in the media among others.