Old Ewu community residents rejoice over road rehabilitation
By Edith Igbokwe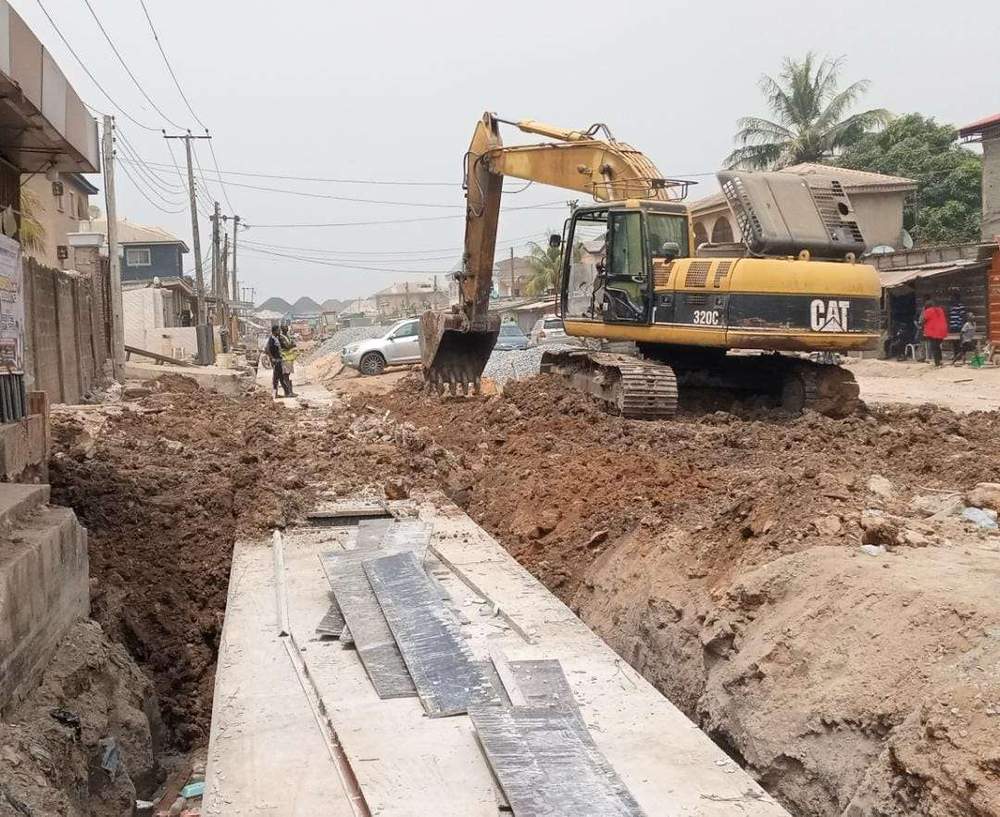 The residents of Old Ewu/Ogunyinka have express happiness over the road construction facilitated by  Member of the Lagos State House of Assembly representing Oshodi-Isolo constituency 1, Hon. Hakeem Sokunle.
The project had progressed to the interlock stage.
The road project which affected some houses along the street during the expansion process has eventually brought joy to the residents as the area wears a new look.
Commenting on the project, the Community Development Association (CDA) chairperson, Mrs. Durotola Akinyemi said the community is now free from flood that normally ravaged the community whenever it rained.
She stated that the development will enhance business in the street as shops will no longer be shut down due to flood crisis.
She commended the lawmaker to have facilitated the project to the community as she appreciated community members to have supported the project, especially, those whose houses were cut off for the expansion.
So far, the two sides of the drainages along the road have been completed alongside the filling and grading of the road with gravel and sand.
Presently, the construction is progressing to interlock stage, laying of paving stones to make the surface smooth for easy plying.
The drainage construction was further extended to Ayoni bus-stop, Mafoluku to link Old-Ewu road and Saint Jude Catholic Church axis to completely avert water stagnation during rainy season.