Oboye residents demand drainage to avert flood
By Motolani AbdulGafar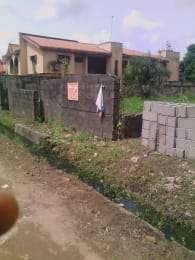 Residents of Oboye Street in Ejigbo LCDA have appealed to the council authority for assistance on drainage construction to avert flood.
According to them, the street becomes impassable any time it rains as it dull of flood.
They complained that the flood extends to the inner community due to lack of drains on both sides of the street.
Speaking to ECHONEWS, one of the residents, Alhaji Adewale Adelabu, said there is need for drains on street to reduce the flood on the road, making it swampy and difficult for both pedestrians and vehicles.
He also appealed for support for the traders whose shops were destroyed during the last downpour.
Owner of  damaged shop  who spoke to ECHONEWS noted that the heavy downpour destroyed their goods in addition to damaging their shops.
She, therefore, appealed the government and other philanthropists in the community to render assistance to all affected traders in the environment.
She commended the efforts of the council Chairman, Hon. Monsurudeen Bello (Obe) in the affairs of the community while appealing to him to consider drainage construction in the area to save the residents.
Like this content?
Subscribe to Echonews to receive our community news update in your inbox

READ MORE