Lagos lawmaker, Saheed bags Leadership Award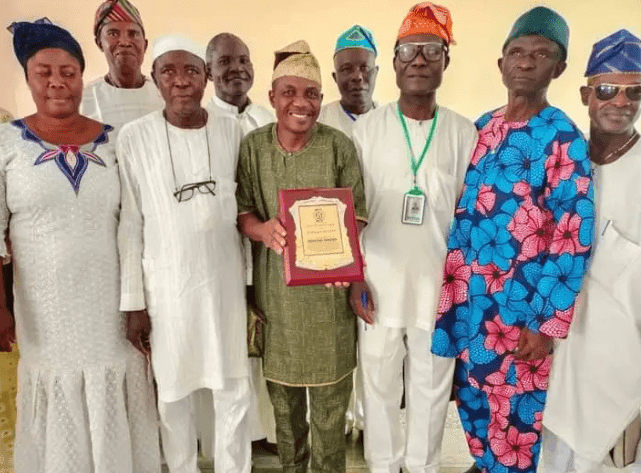 By Edith Igbokwe
The Member representing Kosofe Constituency II at the Lagos State House of Assembly, Hon. Femi Saheed, has bagged an Exemplary Leadership Award at the Lagos State Parents Forum (LSPF).
He said the award was a call for him to do more in terms of good governance and quality representation, which he promised to continue.
He appreciated the organizers for coming up with such an initiative and for counting him worthy of the honour of few things he achieved within one year in office.
The lawmaker reiterated his commitment towards improving the standard of education, economy and security, among others.
He further expressed his belief in youths to change the narrative of governance and leadership, taking the nation to its rightful position among other great nations.
Lagos Parents Forum, a non-governmental, non-profit, and non-partisan organization presented the award during an interfaith special prayer to the lawmaker at the state assembly complex.
The group listed some of his achievements such as provision of school buses,  grant disbursement and other accounts of his stewardship.
The leader of the group, Pastor Sunday Olugbemi described the lawmaker as a vibrant youth and an exceptional leader, noting that the award was given to him in recognition of his outstanding performance during his brief tenure in office.
"He did a wonderful thing for our own children in Kosofe Constituency II within a year in office. He did a marvelous job by providing school buses, over 400 chairs and benches,  bursary, and provision of classrooms for our students."
Like this content?
Subscribe to Echonews to receive our community news update in your inbox

READ MORE