Ejigbo CDC commends Sanwo-Olu over road rehabilitation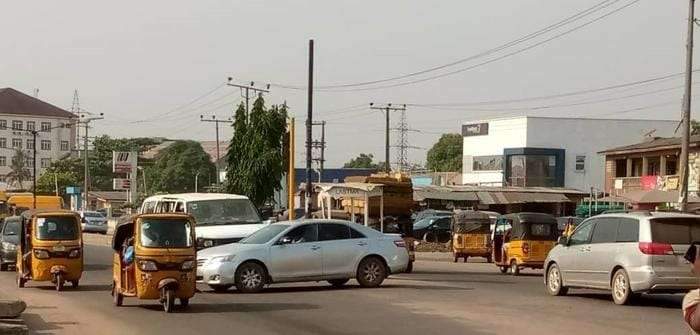 By Motolani AbdulGafar
The Chairman of Ejigbo Community Development Committee (CDC), Prince Jelili Atiku, has acknowledged the efforts of the Lagos State Governor, Mr. Babajide Sanwo-Olu in rehabilitating the dilapidated roads in the council area.
Atiku gave the commendation following the repair of  NNPC Junction, Pako by Randuk Filling Station and Jakande-Gate/Isheri Roads by the State Government.
He noted that the repair of NNPC Junction road has aided the economic activities and transportation in the area.
According to him, Ejigbo is highly residential and  dominated by middle class elite and a lot of office workers, adding that the local council secretariat enjoys more benefit of the road since it is located at NNPC Junction.
He further noted that millions of residents are at the advantage of the road which is in the heart of Ejigbo as the junction connects about 50 neighbouring communities.
"Business owners transport through this route to navigate towards their various destinations quickly because ever since the road has been constructed, it has helped in reducing heavy gridlock and sustained perishable goods sellers among others," he said.
He therefore commended the state government for the quick intervention, saying the community was surprised that the governor could still respond to their request at that speed despite the challenge of coronavirus pandemic.
Also speaking, the CDC Publicity Secretary, Toyin Saka, while appreciating the tremendous efforts of Sanwo-Olu led administration, disclosed that the road repair has led to increase in the population of the community as noted in the increase in house rent recently.
"About 3 years ago former Governor Ambode commissioned twenty one roads at Alimosho LGA which had an impact on Ejigbo. However presently, we enjoy good infrastructure which has appreciated properties and other commercial activities.
"Since there has been a remarkable improvement in the development of Ejigbo, I also appeal to the Governor to digress the means of transportation to water channel because we are as well surrounded by water which would reduce the vehicular movement on road and promote faster means of transportation," he appealed.