Don't Expose Your Children To Sexual Abuse,LASPPPA Tells Construction Site Workers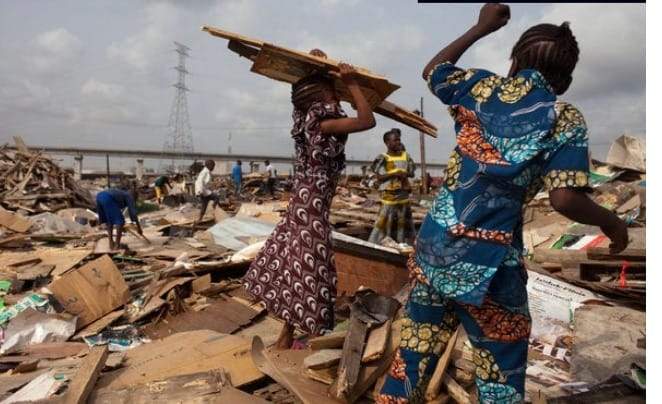 The General Manager, Lagos State Physical Planning Permit Authority (LASPPPA) Tpl. Kehinde Osinaike has advised construction site workers to prioritise the living condition of their children and desist from exposing them to risk around construction sites.
Osinaike gave the advice during an enforcement exercise with some of the Authority Supervising Directors and Officials of the Monitoring and Compliance Unit, and the District offices at Eti-Osa, Lekki and environs.
The General Manager frowned at construction site workers who live with their children on sites, saying that such children are often at risk of sexual abuse; increased risk of social exclusion; deprived access to healthcare and education.
He urged all labourers who live close to construction sites, to ensure adequate protection of their wards from all forms of exploitation that can harm children's welfare.
While maintaining that children are entitled to special protection and assistance because of their vulnerability, Tpl. Osinaike opined that construction site workers should put the children in the care of family members who live in a better environment instead of taking them along to different sites whenever they move from one place of work to another.
The Director of Monitoring and Compliance Unit, Tpl. Iyiola Olarinde said all children have the right to a better standard of living that will assist in their physical, mental, spiritual, moral and social development.
He said every child deserves a childhood in all its fullness, surrounded by protective families and communities, free from violence and with the opportunity to thrive as other children.