Oro! Kosofe no-go area midnight Thursday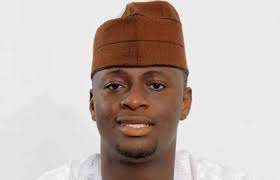 The Kosofe Local Government has announced a 4-hour curfew from 1 to 5 am Thursday September 9 to enable Oro deity worshippers to perform traditional rites for the good of the community.
Executive chairman Barrister Moyosore Ogunlewe in a statement today urged members of the public to co-operate.
The statement reads:
"The Kosofe Local Government wishes to inform members of the public that Oro traditional rite will be carried out at Oworoshoki area of the local government from 1 am to 5 am on Thursday September  9 2021.
Residents and members of the public are hereby advised to stay indoors during this time .
However, residents can go about their normal activities as from 5 am in the morning.
Thanks for your  cooperation  and understanding."
Like this content?
Subscribe to Echonews to receive our community news update in your inbox

READ MORE