Kogberegbe urges parents to monitor their children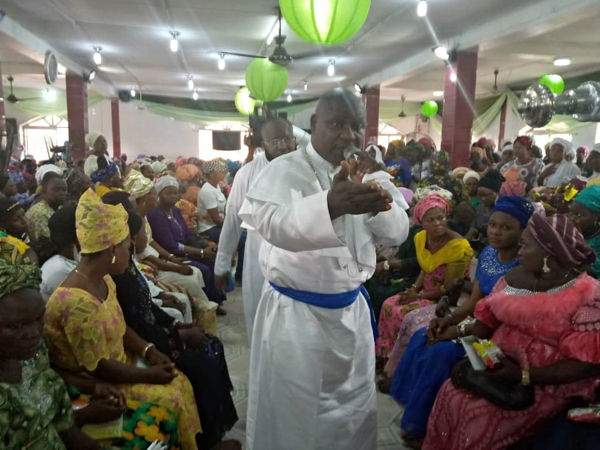 By Abolaji Adebayo
Parents have been admonished to monitor their children spiritual lives and set good examples.
Prophet Elijah Samuel Kogberegbe gave the admonition during the annual Thanksgiving of Ore-Ofe Shiloh Praying Band of the Holy Michael Church of the Lord (Aladura) Cherubim and Seraphim, Isolo, held recently in the church premises at Kogberegbe Street, Isolo with the theme "Come Forth (Jade Wa)".
The Prophet, who ministered during the event, advised the parents against coursing their children who might have enraged them, asking them to always be prayerful on the children instead as their words on their children would materialise whether negative or positive.
He further advised them to endure and pray while facing challenges, saying there would always be obstacles when breakthrough is about to manifest in one's life.
Kogberegbe, who gave testimony on how God delivered him from trials and attack on his birthday and gave him victory, strongly warned the members of the church to be steadfast and desist from consulting herbalists on their challenges.
Quoting from the Bible verses, the cleric prayed for economic uplift while also praying against misunderstanding among the leaders which could bring serious problems to the country.
He however warned those facilitating kidnapping in the country to desist or face the wrath of God.