I saw the need for eyes care in Ejigbo – Dr. Okorom
By Oslushola Okewole
The Optometrist in charge and the CEO of the Grace Ville Eyes Clinic, Ejigbo, Dr. Anyanna Okorom, has said that her desire to meet the need of Ejigbo people in providing eye care service promoted the establishment of the clinic in Ejigbo.
Okorom, in a conversation with ECHONEWS, said: "I saw the need to give Ejigbo something of standard which is obtainable everywhere in the world. And I wanted to meet the need of the people. When I look through Ailegun and Bucknor, I saw lots of people and also saw that there was a huge market as no eye clinic was near around.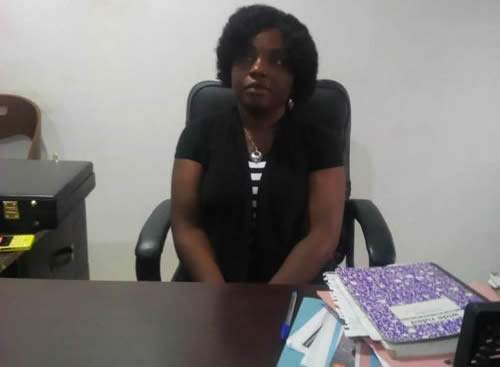 "As an expert in that field and having been working with people, I have the desire to help people differently and give them something extra. It is not about their money it is about giving people the best."
Speaking on the need for people to take good care of their eyes, Dr. Okorom said the eyes are the vision of the body and once the vision is lost the person has lost out light.
She noted that Presbyopic is the prevalent eye problem the people complained about.
Her words: "Among the patients, we have people with cataract, glaucoma, but the peculiar among them is presbyopic patients. When they come in we work to lift their spirit and we ensure we take a step further to make sure the people get healed.
"People should check their eyes yearly because some eye diseases will not give any sign and the person may just wake up and become blind in a day, that's why we educate our patients."
She further encouraged people to prevent eye problems by eating fruits, supplements, vegetable, enough water, and to take enough sleep as that is the only time the eyes has to rest.
She added that at the age of 30 years, people should cut the intake of sugar and smoking and that drinking of alcohol should be avoided at 40 years.