Dawodu engages community members to set agenda for new year
By Edith Igbokwe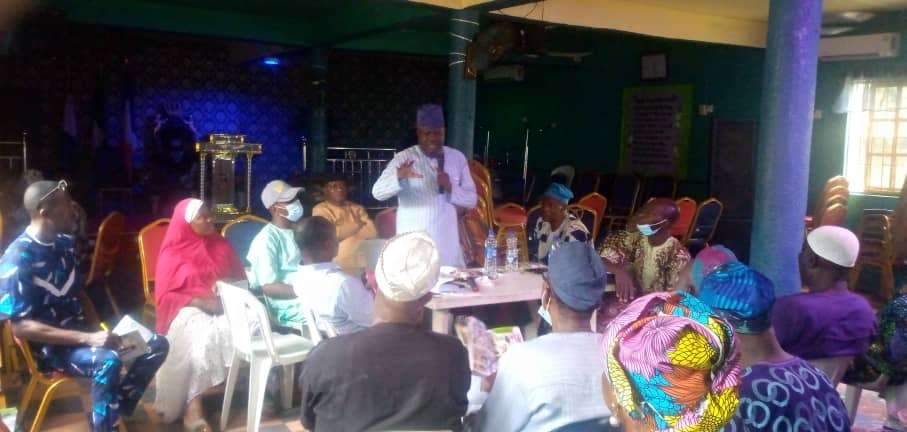 The member of the Federal House of Representatives in Oshodi-Isolo Constituency 1, Dr. Bashiru Dawodu, has engaged the community members on their pressing challenges to form his agenda for the new year.
According to him, there is need to discussed community pressing issues with the Community Development Committee (CDC) members for him to plan for 2022.
During a meeting held on Thursday at the CDC Hall, Dawodu expressed his intention on how to facilitate more projects to the community for the people's benefit as well as to further develop Oshodi-Isolo community.
He said he is targeting the programmes that would be beneficial to the youths such as job creation for unemployed youths in the community to keep their minds and hands busy by being independent.
He classified the case of unemployment into three categories such as the certificate holders, the skilled and the unskilled people without job opportunities.
He noted that they will be addressed according to their level of categories.
He stated that education and health sectors will be given high priority.
Meanwhile, the committee presented community pressing needs to Dawodu for quick interventions including provision of security gate at Babayanju junction at Ogunlana Primary Healthcare Center (PHC), off Oshodi road.
Other demand is provision of more street lights to cover the areas that are yet to be attended to.
They also pleaded for the assistance of Dawodu to complete the CDC Hall.
Responding, Dawodu stated that all the requests within his jurisdiction will be treated accordingly.
The CDC chairman, Alhaji Adisa Olawoyin appreciated the law maker for including them in his programme, asking for more to make the community progress.
Like this content?
Subscribe to Echonews to receive our community news update in your inbox

READ MORE