Customary court dissolves 4-year  marriage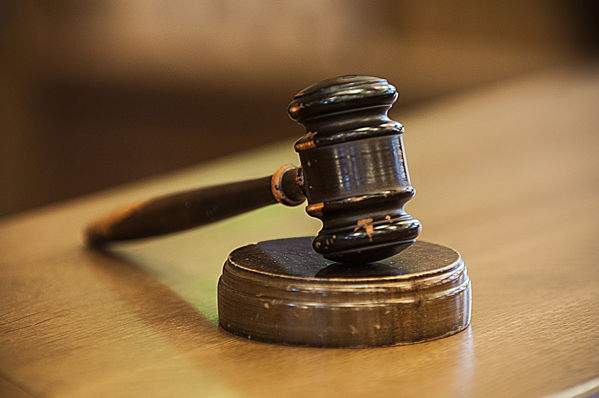 By Edith Igbkwe
Oshodi-Isolo customary court has dissolved a four years old marriage between Mrs. Sandra Adikwe and her husband, Mr. Monday Adikwu based on the circumstances and evidence before the court.
The suit was filed by Mrs. Sandra Adikwu, the petitioner on November 27, 2018 through her lawyer, Moruf Bello against the marriage contracted in August 2015, pleading with the court for immediate dissolution of the marriage which has produced two children, claiming it was contracted on deceit.
According to the petitioner, barely a year into the marriage, problems started because there was really no courtship.
She claimed that she was deceived by Mr. Adikwu into the marriage at her tender age of 18 years when she met him and became pregnant, adding that the marriage has been full of constant fights, lack of care for the family by her husband.
Also, she stated that the respondent (Mr. Monday Adikwu) started to complain that she was irritating and unattractive to him because of the pregnancy related sickness as she narrated that after delivery of her first child (Faith Adikwu), the respondent threw her out of the house and unknown to her that she was pregnant with the second child, she was abandoned to her parents who have been responsible for her pregnancy and the child's upkeep.
She told the court that all efforts made to contact the respondent when she had her second child (Praise Adikwu) yielded no results as he had packed out of the house they were living.
Throughout the court hearings, the respondent never showed up despite the several phone calls made to him through the petitioner's counsel even though he promised to appear in the court.
After the court judgment, the respondent was also contacted through phone call in order to discuss his responsibility towards the children which he declined even as he agreed that the marriage be dissolved.
The presiding Magistrate, Mrs. Adebisi Laditan ordered the divorce as both parties had agreed that the marriage be dissolved.
She therefore ruled that the children should be in the custody of their mother while pronouncing that both parties must maintain peace and order, warning that any violation of the judgement shall be dealt with according to the content of the court liable to the grief made.
She announced that any aggrieved party against the judgement passed was given 30 days statutory period of time to make complain.