Artisans charge govts on multiple taxation
By Edith Igbokwe
Artisans under the umbrella of Federation of Informal Workers Organisation of Nigeria (FIWON), Oshodi chapter have asked governments to consider their plight in terms of tax payments while seeking support on their proposed schemes.
FIWON is made up of different association members such as Nigerian Automobile Technician Association (NATA), Nigeria Union of Tailors (NUT), Nigeria Wielders Association (NWA), Professional Carpenters and Furniture Association (PCFA), Nigeria Association of Hairdressers and Cosmetologist (NASHCO), Traders Associations and others at federal, state and local government levels.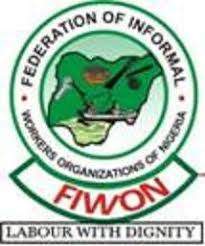 The Oshodi-lsolo FIWON Chairman, Engr. Joy Omiyale stated that the major complaints of members were on multiple taxation from both state and local governments and demolition of market/workshop places for renovation, which they could not benefit from after renovation due to huge amount of money required to obtain a shop.
According to him, the organisation, in affiliation with the Nigerian Labour Congress (NLC) and with free legal back-up, has moved to advocate for the rights of its members at the three tiers of government.
The organisation also appealed to the governments for support their health insurance scheme, pension scheme and to give zero interest loans to their members for their businesses.
However, Omiyale admonished the governments to consider the income of small scale business enterprises whenever they embark on market/plaza rebuilding or renovation projects.