Alaba Demolition: Lagos Technical Committee Seeks Support, Understanding of Traders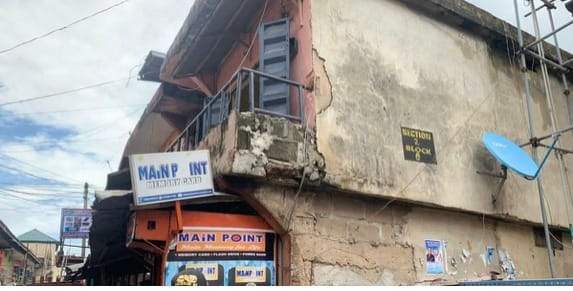 The Lagos State Technical Committee on the demolition of some decrepit structures at Alaba Market has sought maximum support and understanding of the traders affected by the exercise.
The Secretary of the Committee, Chris Maduka called for the support when the committee visited the place at the weekend, adding that he is happy with the decision to visit the site to verify all claims.
He said that the State Government had a job to do in supporting the efforts of the traders in adding value to the market and its environs.
Maduka also solicited the cooperation and understanding of the traders mostly affected by the demolition exercise, saying taking to protest or violence will defeat the purpose for the setting up of the Committee by the Lagos State Governor.
In furtherance of its commitment to ensuring sustainability and peaceful coexistence in the area, the   committee members carefully assessed the extent of the demolition while also seeking ways to promote the overall safety and sustainability of the market and its structures.
The team also interacted with the affected traders and occupants, expressing empathy and understanding of the challenges they face while assuring them that their well-being and interests are the committees' priorities.
Arc. Gbolahan Oki, while speaking with some of the traders, informed that the committee is keen on finding lasting solutions to prevent any future occurrence that could pose risks to traders and property owners. He also emphasised the importance of compliance with building regulations and codes to prevent illegal and unsafe structures from cropping up in the future.