Airtel Launches Digital Health Insurance For Customers In Lagos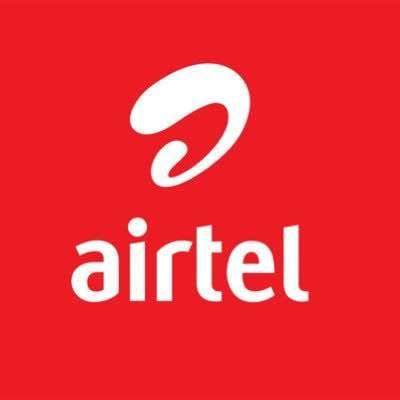 Telecommunications network provider, Airtel Nigeria, has partnered with AXA Mansard, an Insurance company, to launch a digital health insurance plan that provides access to basic healthcare consultation and minor treatment for customers on the Airtel network.
The Airtel AXA Mansard health bundle allows Airtel customers to approach low-cost healthcare consolation and treatment for minor illnesses.
The bundle plan is said to provide three forms of healthcare services, including telemedicine, pharmacy, and hospitalization reimbursement, and Airtel customers can subscribe by dialing *141*44# to select the service.
Speaking at the launch, Chief Commercial Officer, Airtel Nigeria, Femi Oshinlaja described the bundle as an innovative product that has been particularly designed to make a significant difference.
"In line with Airtel's core value, which is to deliver solutions that enrich the lives of our customers, we are pleased to partner with AXA Mansard, to launch a cutting-edge health bundle that will add value to our customers. This partnership aims to provide easy and pocket-friendly health insurance access to Airtel users, through mobile data service," he said.
He added that the health bundle will shorten the distance between Airtel customers and healthcare providers such as hospitals and pharmacies.
"With this simple cover, users may now have access to the medication of up to N60,000 and hospitalization cover of N550,000 per year."
Also speaking during the launch, Managing Director and Chief Executive Officer, AXA Mansard, Tope Adeniyi hailed the partnership between the two companies for deploying technology to make a far-reaching impact in healthcare.
"We are delighted to collaborate with Airtel to make health insurance accessible through mobile services, and we believe that this is currently one of the most innovative and relevant solutions that will empower more Nigerians to conveniently access best-in-class health insurance value offerings," he said.
Some of the other interventions made by Airtel as part of its continuing commitment to health and wellness in Nigeria include the N200 million investment in the refurbishment and outfitting of the infectious disease center at the Lagos University Teaching Hospital (LUTH) in addition to a  donation of N20 million from personal contributions by Airtel employees which was described by the Lagos State Governor, Mr. Babajide Sanwo-Olu, as the first of its kind, and many several other projects under Airtel's awaward-winningorporate Social Responsibility (CSR) initiative, Airtel Touching Lives.