ECHONEWS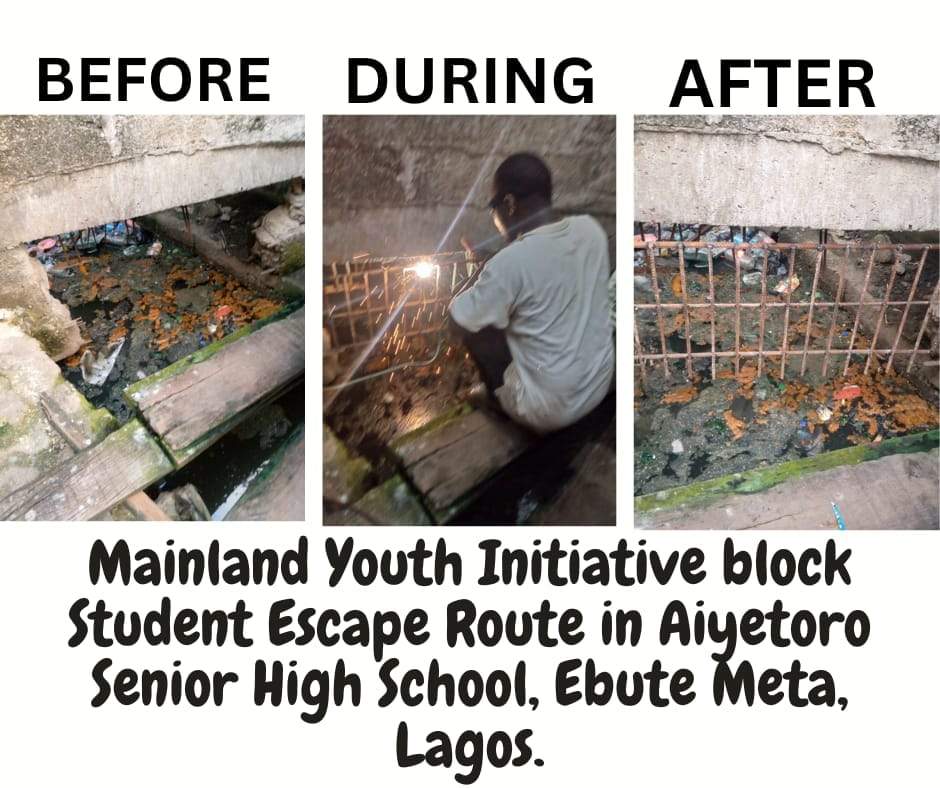 A popular proactive Youth Community based Organisation, Mainland Youth initiative has taken bold step to block the escape route of students in Aiyetoro Junior High School, Ebute Meta, Lagos.
The action was taken in view of observation taken on why and how students gate-crash during school hours which was carried out during an awareness programme organised with security agencies on the need to shun social vices.
The project monitoring officer, Mr. Oluwaseun Oshibote urged the students to take advantage of external support given by the youth organisation in ensuring that they get the best of education.
He implored them to be good ambassadors of the school which is also his alma mater, that the future is just very close to them if they make good use of the gesture.
Mr. Oluwatosin Ajayi who coordinated the project called on relevant stakeholders to take holistic look at many challenges affecting learning outcomes from the students in other for them to be productive in future, he further stress the need for the parent-teacher association to partner with the education district as well as other development partners within and outside the community.
This, he believed, would go a long way in addressing many of the existing challenges or any other that may occur in future.
He, however, asked the Principal, who was full of appreciation, to call on Mainland Youth initiative anytime and any way, saying the organisation is always ready to give its best to ensure development in education which is the only investment every nation needs to grow in all spheres.