10 LASUSTECH Insurance students bag FBAF scholarship award
By Motolani AbdulGafar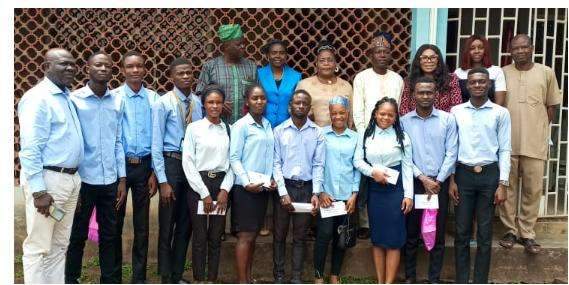 No fewer than 10 Insurance students of the Lagos State University of Science and Technology (LASUSTECH) have been awarded scholarship by Funmi Babington-Ashaye Foundation.
According to the Foundation, the scholarship is part of its Corporate Social Responsibility (CSR) programme which has been extended to some Insurance students of the Institution.
Each of the student was given a sum of N25,000 to support their academic pursuit.
The beneficiaries include Adesina Ayodeji (HNDII), Yakub Fatai (HNDII), Aderoju Mary (HNDII), Oboh Emmanuel (HNDII), Patrick Oyakhire (HNDII), Patrick Oyedikachi (NDII) and Saula Olaayo (HNDII), Akinsanya Temitope (NDII), Ade-Ale Joseph (NDII), Oyerinde Joshua (NDII) and Jose Mayomikun (NDII).
Like this content?
Subscribe to Echonews to receive our community news update in your inbox

READ MORE