Fewer voters register for PVC in last 30 days
By Edith Igbokwe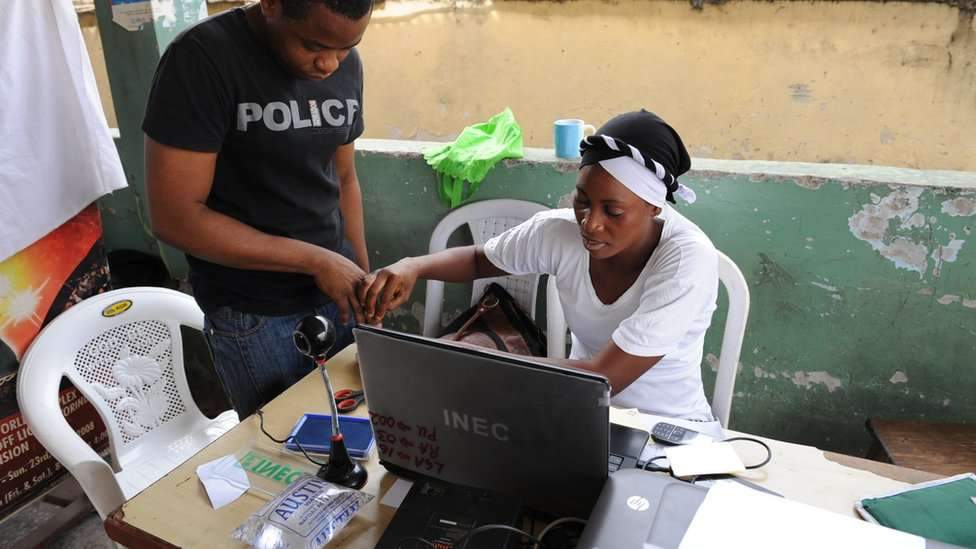 The rate at which people justle to register or request for new permanent voter's card (PVC) declined by 97percent in the last three months, says the Oshodi-Isolo Local Government Area office of the Independent National Electoral Commission.
The officials of the Commission who spoke to ECHONEWS said the turn up for the exercise has been discouraging, noting that since the commencement of the exercise on Monday, October 4 till second week of November, this year, only 25 people came for registration.
Comparing their current record with the previous one, the commission noted that it recorded 930 between July and September.
This indicates a decrease of about 905 people in the period.
ECHONEWS had earlier reported that the chairman of Ejigbo LCDA, Hon. Monsurudeen Bello (Obe), provided free transportation to convey Ejigbo residents to the registration point in Oshodi.
Obe took the decision when he realised  that residents of Ejigbo LCDA were not participating in the exercise because of the distance and cost of transportation.
One told residents at a recent meeting that though he offered to provide a comfortable place in the LCDA for INEC to conduct the exercise but the request was turned down on grounds that there was strict guideline not to.move the registration machines from the local government office.
The INEC officials hinted that by Monday, December 20, the commission will embark on a short break.
During the short break, Preliminary Voters Registration (PVR) will be displayed for people to identify errors and make corrections before final printing of the Permanent Voter's Cards (PVCs), ECHONEWS gathered.
The display of PVR is expected to start on Wednesday, December 22 for those that registered between October 4 and December  20 to visit the registration center for corrections.
Like this content?
Subscribe to Echonews to receive our community news update in your inbox

READ MORE