Be an entrepreneur, Shittu advises politicians
By Damilola Kushimo
The leader of Isolo Local Council Development Area (LCDA), Hon. Remy Shittu Remy has advised the politicians to be entrepreneurs, saying if they fail in politics, they would easy go back to their businesses.
Shittu said his failure in his two attempts to contest for councillorship was not painful because he had a business to fall back on.
In a chat with ECHONEWS, the council leader stressed that politicians' engagement in entrepreneurial activities would reduce the desperation to win at all costs.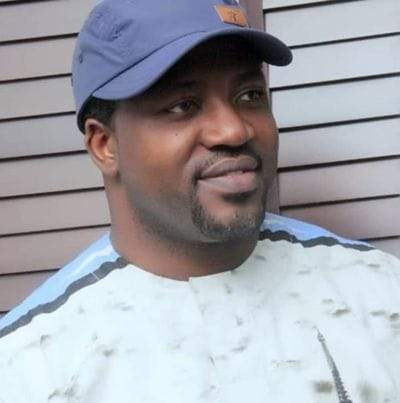 According to him, "As a politician, when you have something entrepreneurial you are doing aside politics, when election comes and you don't win, for any reason,  you will have something to fall back on rather than making the election a do or die affair, and that's because there is no other means of livelihood. It is always good to have other sources of livelihood.
"Not until my third attempt to serve the interests of the good people of Apena Ward before I got the opportunity. When first and second attempts were not successful, I resorted to business."
On the two different occasions in 2007 and 2011, Shitta contested on the platforms of Action Congress (AC) and Action Congress of Nigeria (ACN) respectivel but lost to Hon. Musbau Moshobalaje who served two terms in the council.
He, however, encouraged youths and prospective politicians to engage in entrepreneurial activities while growing up, stressing that as much as education is important, so is entrepreneurship, especially to sustainably become great in life.
Court sentences 2 to 2½ years imprisonment for stealing TV, clipper
By Damilola Kushimo
A Magistrate Court in Isolo Local Council Development Area (LCDA) has sentenced two men to two and half years imprisonment for stealing television set, clipper and other home appliances.
The defendants Emmanuel Okon and Abraham Samuel who were first arraigned on Thursday, June 20, last year had been sentenced by the presiding Magistrate, Olufunmilayo Teluwo having being found guilty of stealing an LG Flat Screen Television valued N82,000, a clipper valued N6,000, Panasonic Sound ESystem Valued N65,000, 2 ceiling fans valued N10,000 and luggage box containing cloths and vital document worth N115,000 all tuning to the sun of N278,000 between Tuesday, January 1 and Sunday June 2, 2019.  The properties belong to one Mr. Cristian Ozuaru.
According to the Prosecutor, Inspector Oje Uagbale, the complainant had kept the household stuff with Mr. Oghenebrume Samkey at 10, Stephen Osibote Close, Okota where the defendants, Emmanuel Okon and Abraham Samuel – security man and domestic house keeper respectively were working.
Uagbale stated that the disappearance of the stuff as well as an iPad valued at N648,000 belonging to their employer led to their arrest and subsequent arraignment by Police officers of Isolo Police Station.
Olufunmilayo, however, having evidently found them guilty, sentenced them to two and half years without option of fine.