Apostle Osho at 68, seeks more community devt
By Olushola Okewole
One of the pioneers of Ori-Oke Ifelodun Community Development Association (CDA) and the CDA chairman between 2016 and December 2019, Apostle Isaiah Adebayo Osho, has called for more community development in Ejigbo as he urged all the leaders in the community to join hands to take Ejigbo to greater height.
According to him, the residents and all the associations have to work together with the government for more developmental projects to be executed in the community.
Sharing his experience in the community with ECHONEWS on his 68th birthday, Osho said the death of his wife, Late Deaconess Victoria Osho in 2018 and attack by
armed robbers in 2019 affected him adversely but he thanked God for saving his life.
"To God be the glory I spent nine months in the hospital. I thank God I'm now back on my feet and I appreciate all those who assisted me in the course of the incidents from Dr. Akinde of Living Spring Hospital, Dr. Bones at NNPC, Hon. Kehinde Bamigbetan, the council chairman, Hon. Monsuru Bello Obe, CAN, families and all. People thought I had died but God saved me."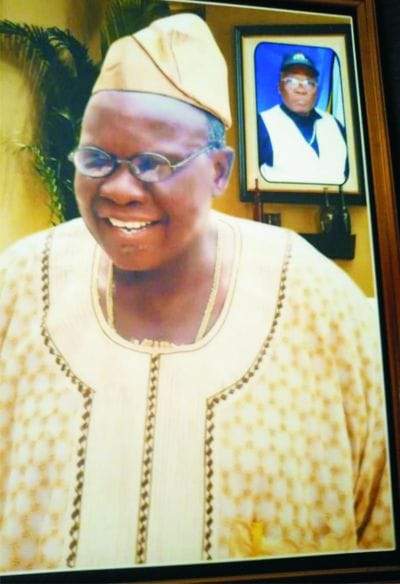 Still speaking on the community matters, the Abeokuta born community leader, who has been in Ejigbo since 1980 said: "Many things have changed but we still lack many things to be done which the state and the local government should work on. Streets, roads and drainages; our roads should be tared, health facilities should be improved upon and we need to beef up the security of lives and properties.
"We at Ori-Oke Ifelodun CDA should work together with the community leaders to have a crime free community by training our youths. As CDA leaders, we should see ourselves as servants in serving the community as we must put hands together to develop Ori-Oke to our own GRA. With God, all things are possible."